Trademark Administrators Conference
Trademark Administrators Conference
The Westin Charlotte Charlotte, North Carolina,
United States
October 14–16, 2012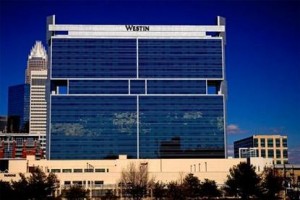 Steer your career through the evolving world of global trademark protection!
Network with the trademark industry's leading professionals and contemporaries from around the world, visit the Exhibition Hall, and earn valuable CLE credits. The 2012 Trademark Administrators Conference will examine the most important and topical issues of concern to all who actively manage trademark portfolios.
In a combination of outcome-focused sessions and interactive discussion, you will have an opportunity to acquire pragmatic tips on:

Trademark cases that have an impact on protection of proprietary rights IP valuation
Prosecution and maintenance issues from a practical and procedural standpoint
Effective trademark enforcement programs in keeping with current trends Speakers will also discuss important industry-specific issues such as: China: successful navigation through unique challenges and opportunities
Acquisition due diligence and best practices
Unleashing the power of social media for your brands
Education on professional development as well as general trademark law will include: How to maximize your strategic thinking while communicating practical and business aspects of a potential deal Systems for tracking and assessing licensing agreements pertaining to your brands SPECIAL FREE INTA/USPTO ROUNDTABLE FOR THE FIRST 25 PAID REGISTRANTS.
Fees
The registration fee covers a name badge that grants access to all educational sessions, the online conference portal, a printed copy of the Final Program and Attendee Directory and all food functions, including two receptions.
Early Bird Registration—on or before FRIDAY, JULY 13:
Member Non-member Government Nonprofit Student/Professor
US $750 US $950 US $450 US $450 US $225
Standard Registration—after FRIDAY, JULY 13, through FRIDAY, OCTOBER 5:
Member Non-member Government Nonprofit Student/Professor
US $800 US $1,000 US $450 US $450 US $225
Onsite Registration—after FRIDAY, OCTOBER 5, registrations will be processed onsite at the meeting:
Member Non-member Government Nonprofit Student/Professor
US $850 US $1,100 US $450 US $450 US $225
Proof of government/nonprofit/academic status will be required. Contact [email protected]
Website: http://www.inta.org/TMA/Documents/12TMAPreliminaryProgram.pdf
Email: [email protected]
By Aurobinda Panda
Founder & C.E.O of Lex Protector International Law Office
Ph: +91-9658577326
Email | Website | Facebook | Twitter | Blog