Attaway left the Copyright Protection Industry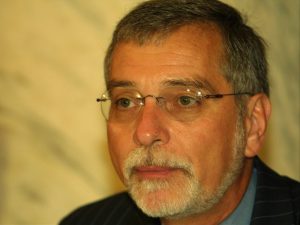 The Motion Picture Association of America (MPAA) announced the retirement of Fritz Attaway, one of the known lawyers who had fought for copyright within the international legal and policy trenches for almost four decades.
Attaway pioneered copyright protection at MPAA for almost 36 years. He is one of the contributors who had given impressive actions to institute the policies regarding the copyright protection in the period when the advent of the Internet and other electronic communication devices occurred. The Internet era has been a challenging moment for copyright protection, because this is the time when unauthorized use of materials protected by copyrighted has been widespread, making it hard to defeat. Attaway managed to do his part in winning over the battle of copyright holders and infringers. He also stood against those people who tried to prevent strong copyright regulations.
MPAA Chairman and CEO, Mr. Chris Dodd stated that there are only a few who had contributed more than Attaway regarding the establishment the legal landscape and regulations that triggered the flourishing of the motion picture industry.
Attaway was hired in 1976 by Jack Valenti. He was positioned in MPAA to be the sole attorney in their Washington office. For the next 28 years, Attaway worked so closely with Valenti. He then advanced to the Senior Vice President position and was the Washington General Counsel as well. Later on, he was promoted to be the Executive Vice President. He was dubbed by Valenti as the "master of copyright law' for his noble contributions to such field, and also because of his book called, This Time, This Place. In 2007 at Valenti's funeral, Attaway served as a pallbearer.
MPAA praised Attaway for his major contributions in the improvement of the provisions of the Copyright Act. In 1976, he made the final negotiations in relation to the revision of the act which was concluded in the same year. Attaway also made his share significantly in the US/Canada Free Trade Agreement in 1987, the Uruguay Round Agreement in 1994, the copy protection procedures tending to launch the marketing of DVDs in 1997, and the enactment of the Digital Millennium Copyright Act in 1998. He is also one of the pioneers who led the accession of the United States in various international treaties regarding copyright protection, including the Berne Copyright Convention and the WIPO Internet Treaties.
Attaway is one of the delegates of the United States to Beijing Treaty negotiations.
Attaway expressed his satisfaction with regards to working for the MPAA for almost 4 decades. "Few people spend over 36 years at one organization, and even fewer can say that they look back on that time with immense satisfaction and no regrets," Attaway said. "I had the incredible privilege of being mentored by one of hardest working, most erudite and kindest individuals one could ever meet, one who made MPAA the gold standard of Washington trade associations, and I represented a high profile industry undergoing monumental change. For a farm boy from Idaho, it has been a great ride."
By Aurobinda Panda
Founder & C.E.O of Lex Protector International Law Office
Ph: +91-9658577326
Email | Website | Facebook | Twitter | Blog