Glancing at Botswana's New IP Law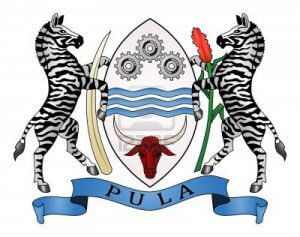 IP commentators viewed the new Intellectual Property law of Botswana, which was implemented earlier this month, as a significant step forward to the further development of intellectual property protection in the country. According to the commentators, the law has taken Botswana IP law's strength into another level which is in line with the trends existing in the international IP protection premises.
The implementing regulations in relation to the Industrial Property Act 2012 were proclaimed at the end of August, and was taken into force this month.Indeed, the new law has provisions covering various disciplines under intellectual property. However, Marco Van der Merwe, an IP specialist and partner at the internationally-operating IP law firm Spoor & Fisher in South Africa stated that the Act primarily elevates the quality of the trademark registration system of Botswana.
Among the new provisions of the Act includes: inactive trademark registrations may be restored upon filing for an application for restoration which should be made within 2 months after the allotted 6-month grace period; international registration of marks due to the nation's accession to the Protocol Relating to the Madrid Agreement since 2006; and geographical indications and traditional knowledge, and handicrafts can now be registered for protection.
The new Act of Botswana also covers the procedures regarding the application and registration of patents.
The new Act contains provisions regarding the opposition of patents prior to registration. Nametso Makepe of the trade and industry ministry, working as a commercial officer in the IP registrar, said that the implementation took place due to being motivated to moving with the times, or conforming with the latest trends regarding the registration of IP.
By Aurobinda Panda
Founder & C.E.O of Lex Protector International Law Office
Ph: +91-9658577326
Email | Website | Facebook | Twitter | Blog