Patent of the week-Thermo-electric generator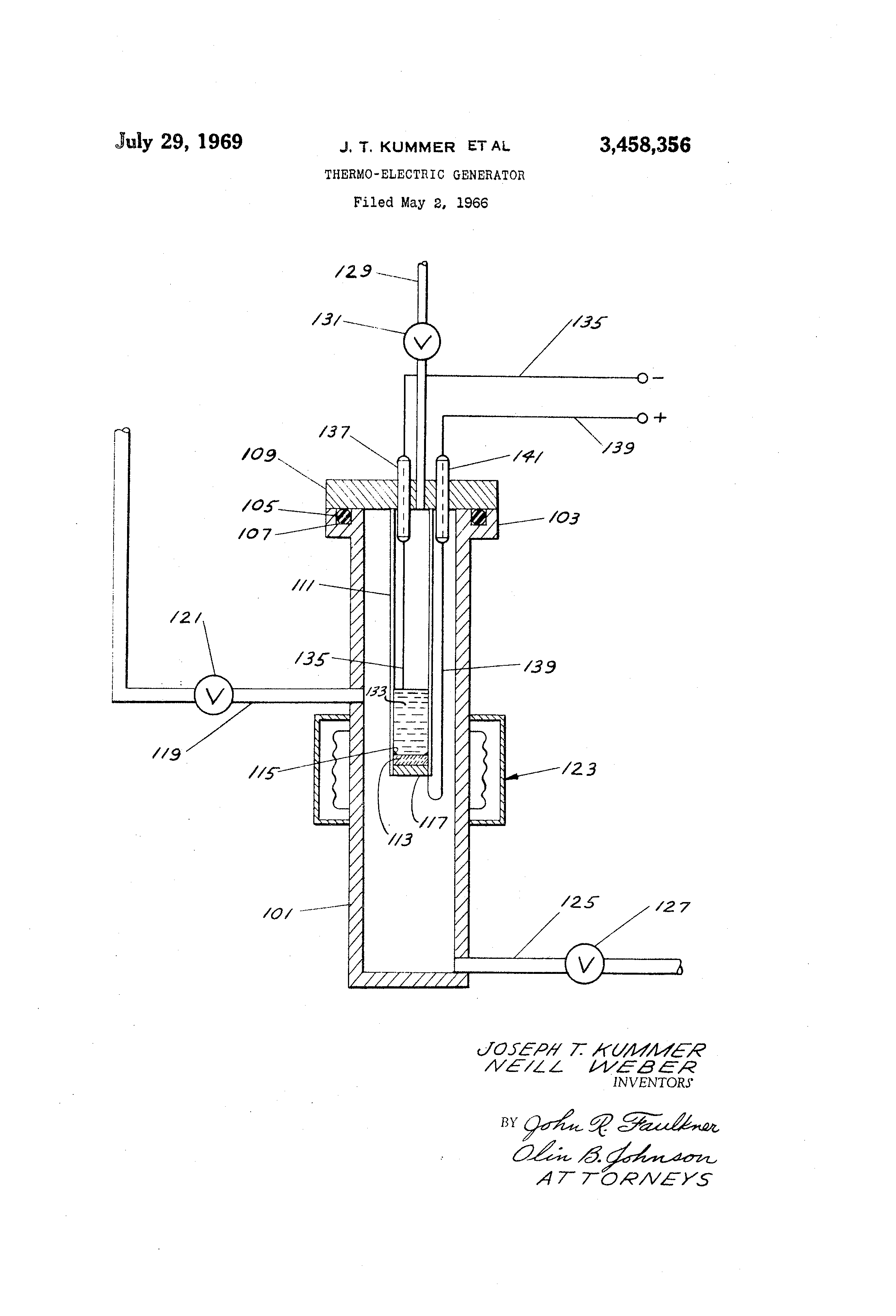 A Thermo-electric generator which also called a see-buck generator, is a solid state device, that converts a temperature difference and heat flow directly into electrical power. These generators are used in many industries such as in Power Plants to convert waste heat into additional electric power, in Automobiles to increase fuel efficiency etc.
On 29th July 1969, Joseph T Kummer and Neill Weber got Patent Protection with the Patent Number US3458356A, for inventing a novel Thermo-electric generator for converting heat energy into electrical energy.
In this new type of thermo-electric generator, temperature and pressure differential is maintained between reaction zones. In zones of greater pressure, molten alkali metal is converted to ionic form in a greater pressure zone. These resultant ions pass through a solid electrolyte and are converted into elemental form in lesser pressure zone.
Therefore, this generator has two reaction zones and a reaction zone generator. One of the most important advantages of this generator is that the hot and cold parts can be separated to almost arbitrary distances, which results in minimization of effects of wasted heat conduction between hot and cold parts.