Today's Patent- Anti corrosive solution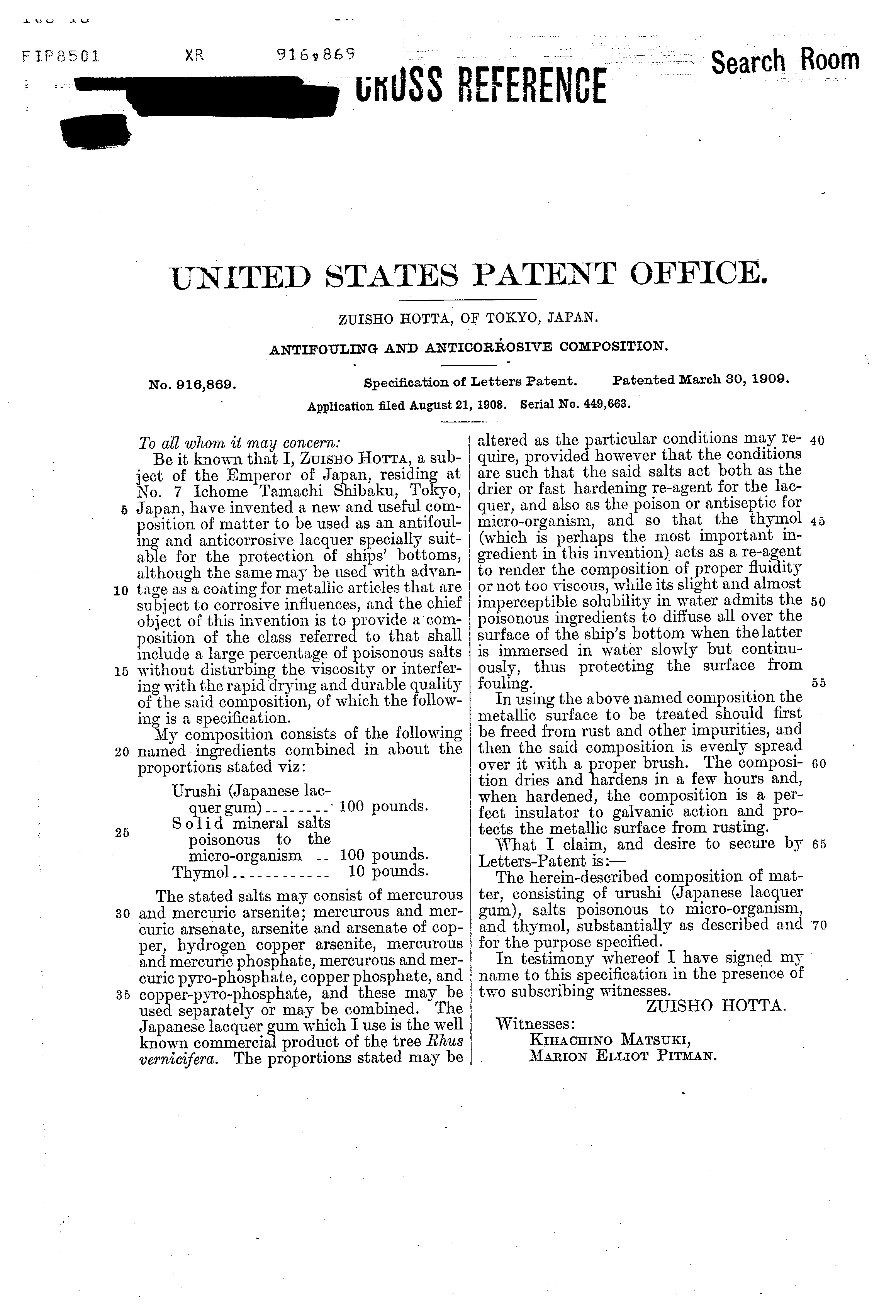 On 14th August, 1885 the first Japanese Patent was issued. This patent was issued to Zuisho Hotta for his revolutionary invention of anticorrosive solution. This solution was invented for saving the ship hulls from getting decayed.
This solution is particularly used to give coating to metallic objects which are subject to corrosive influence. The solution includes a large percentage of poisonous salts without disturbing the viscosity or interfering with the rapid drying and durable quality of the said composition.
Zuisho Hotta later on went ahead and filed a Patent application in USA for the protection of the same invention with Patent number US916869A. Today, we are honouring the first Japanese patent by making it our "Today's Patent".
By Lex Protector ')}