Today's Patent – ANTI – DAZZLE EYE SHADE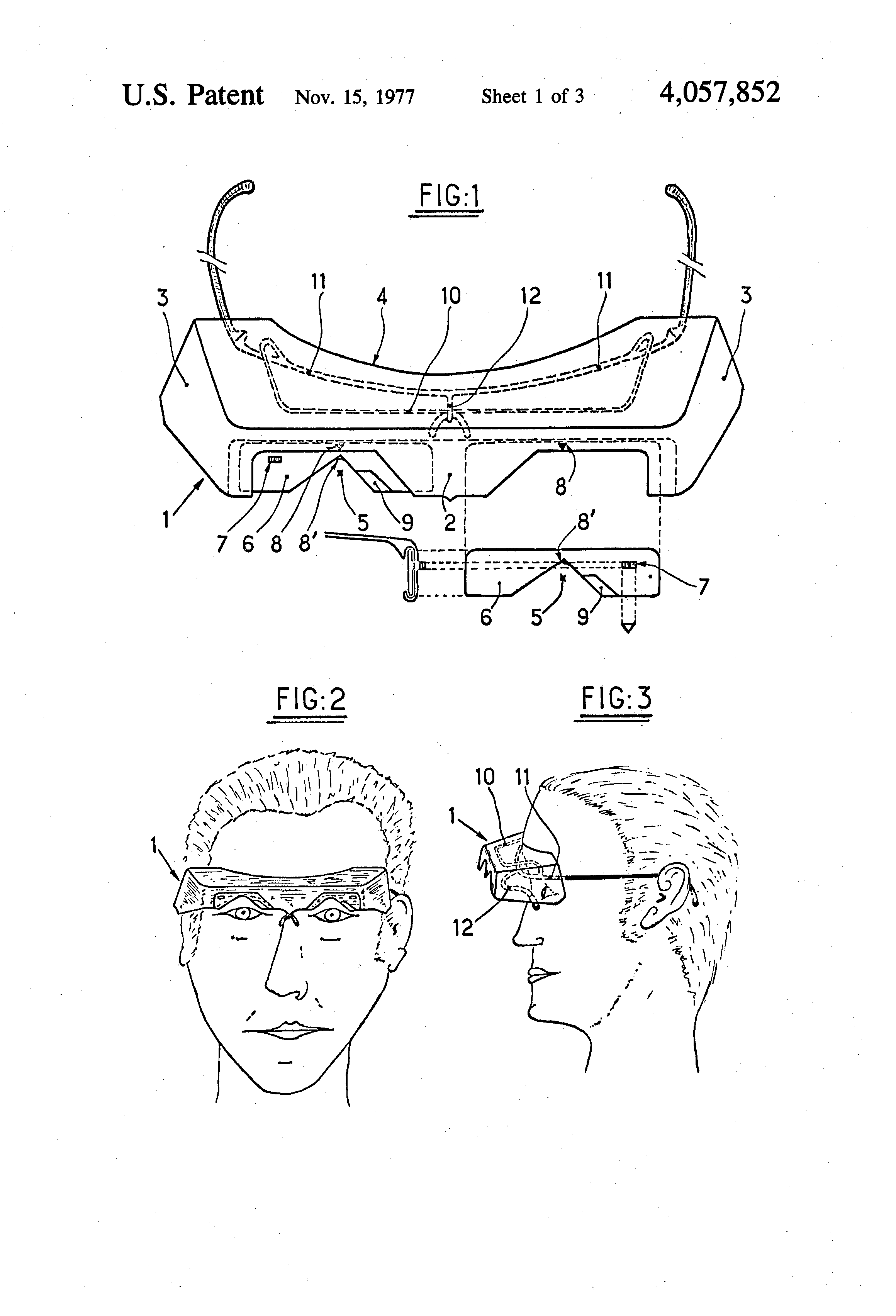 It is well known that, either in the daytime by the sun or at night by oncoming headlights, the drivers are prone to dazzling which creates actual temporary blindness resulting in numerous and serious traffic accidents. "Anti – dazzle eyeshade" was invented for the purpose of reducing this dazzle by Claude Content (US4057852) patented in the USPTO.
The present invention is used to protect the drivers of vehicles against sudden difficulties with vision, caused by natural or artificial light rays. More specifically, it concerns a new device called an anti-dazzle visor which allows the elimination of eye fatigue, preserving the perfect vision when facing disturbing light rays. In order to prevent disadvantages, there were previous systems built into the vehicle itself (movable sun visors, tinted windshields, adjustable rear-view mirrors) or designed for the driver (sunglasses, special night glasses, filter lenses). But they were not very effective as they could not protect the driver's eyes without obstructing his view of the road.
The goal of the present invention is to solve the problem of developing an anti-dazzle system and protect the vision at all times against all manner of light rays, including those transmitted by the rearview mirror without his view of the road being obscured. It is a very reliable, safe, and effective invention against the dazzling of the drivers.