TODAY'S PATENT – DOUBLE LENS GOGGLE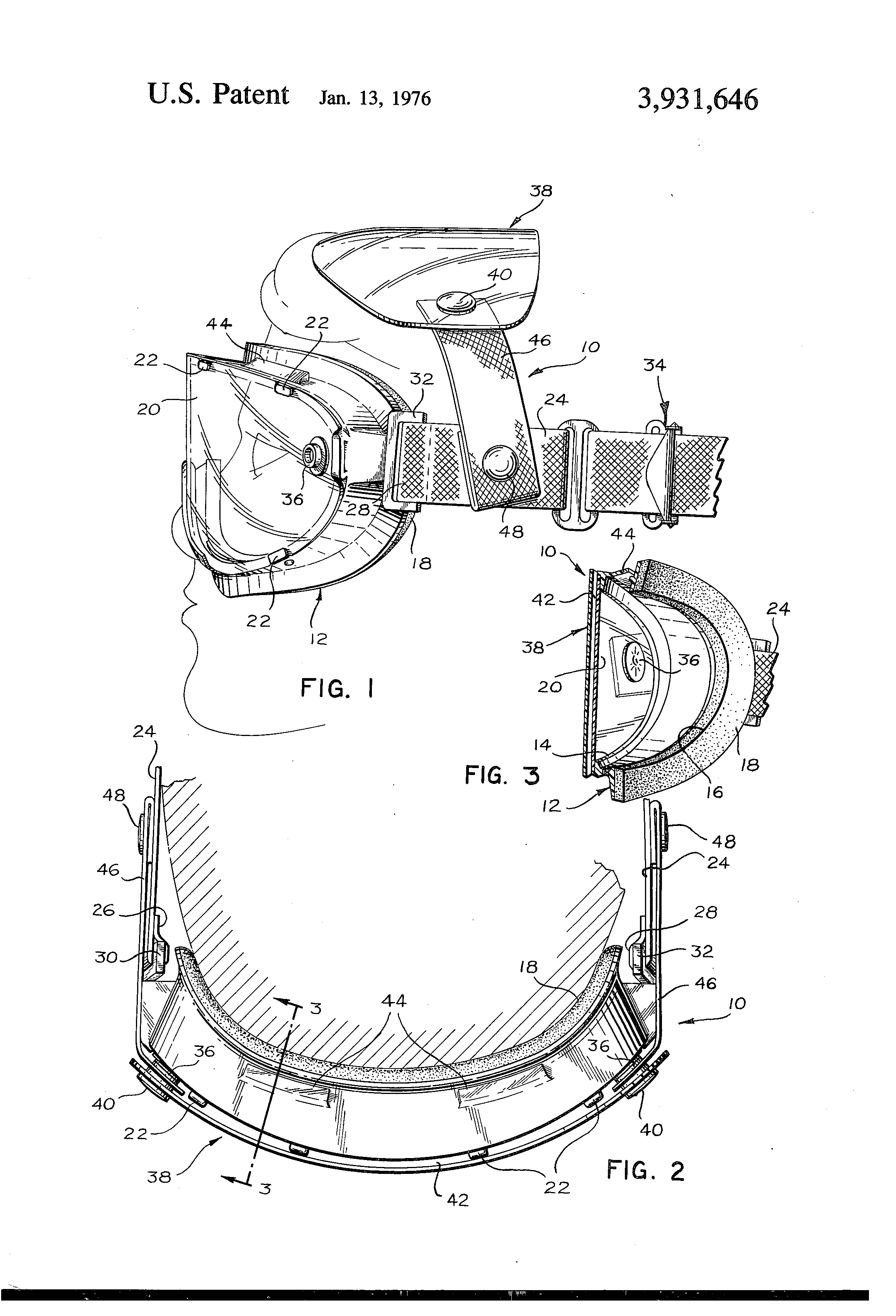 "Double Lens Goggles" (US3931646A) are specially designed Lens Goggles for Sports with the objective of reducing fogging or the glare of light to the eyes. Auxiliary lenses are placed in such goggles so as to reduce the fogging and glare. Larry Gordon Loughner received his patent for this invention by the USPTO on 13th January 1976.
The present invention is designed to overcome the hassles and drawbacks caused due to the removal and storage of auxiliary lenses. This invention comes with an auxiliary lens attachment which is elastic in nature. The elastic attachment enables the user to swivel the auxiliary lens away from the main goggle lens while still being attached to the system.
The primary objective of this invention is to provide an improved flawless system of double lens goggles. Further, this invention aims at providing an enhanced system wherein there is no need to detach the auxiliary Lens from the main goggle Lens.