Today's Patent- ELECTRIC GENERATOR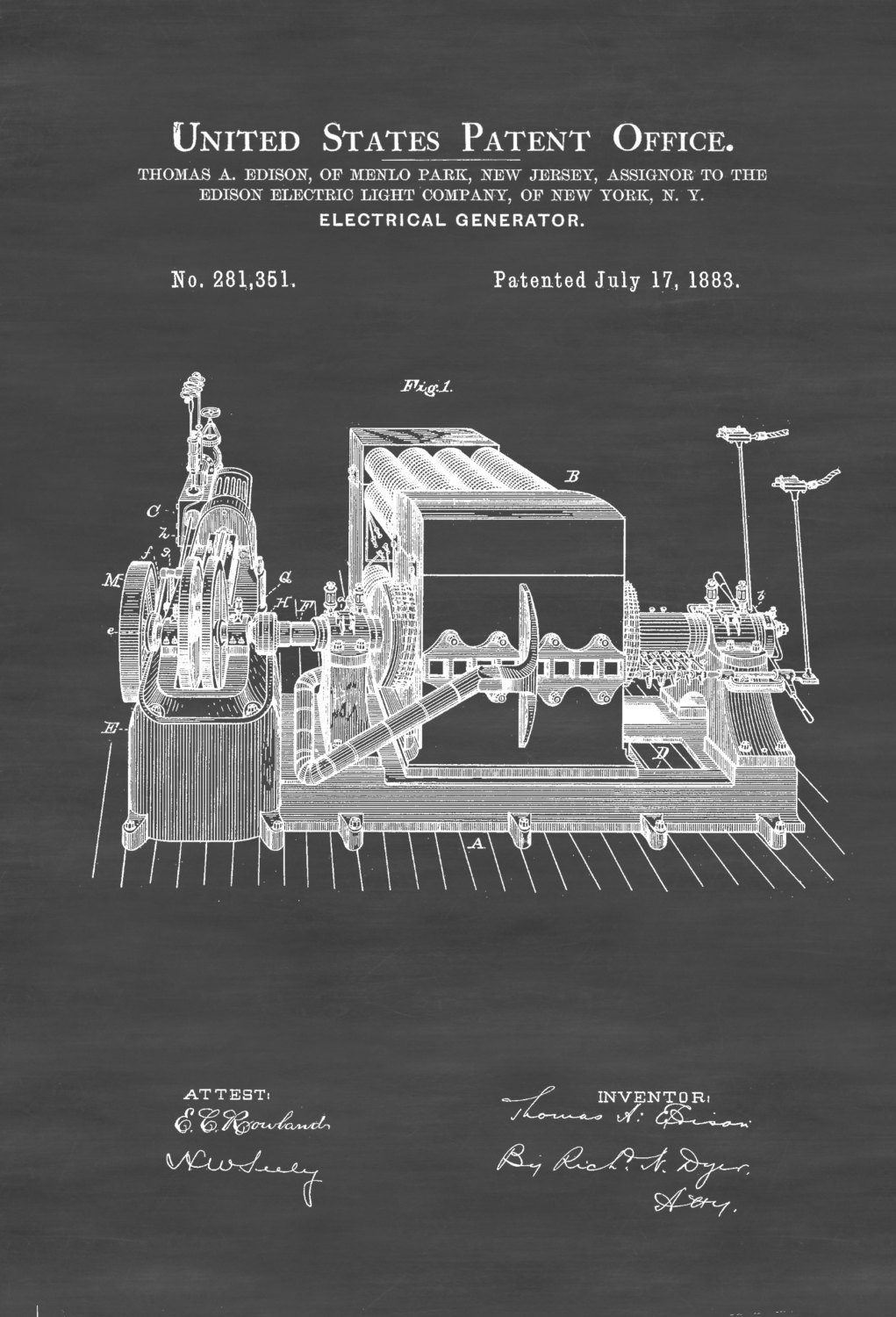 Thomas Alva Edison was one of the greatest American inventor and a businessman who developed many devices in the fields of electric power generation, mass communication, sound recording, and motion pictures.
His inventions such as the phonograph, the light bulb, motion pictures, etc have had a widespread impact on the modern industrialized world. The electric generator was patented on July 17th, 1883 by the United States Patent Office.
Being one of the most supremely talented men to apply the principles of organized science and teamwork to the process of invention, he invented this generator and operating steam engines to be used in a central station plant for supplying electricity to the conductors of a system of general distribution wherein a continuous and constant pressure is maintained.
There are also separate and independent highspeed steam engines forming a part of this invention used for operating the dynamo or magneto-electric machines. This invention proves to be advantageous as there is a use of a large low – speed and low – pressure engine for running all of the machines. It proves to be a vital importance in a general system of electrical distribution.