Today's Patent- Mickey Mouse Toy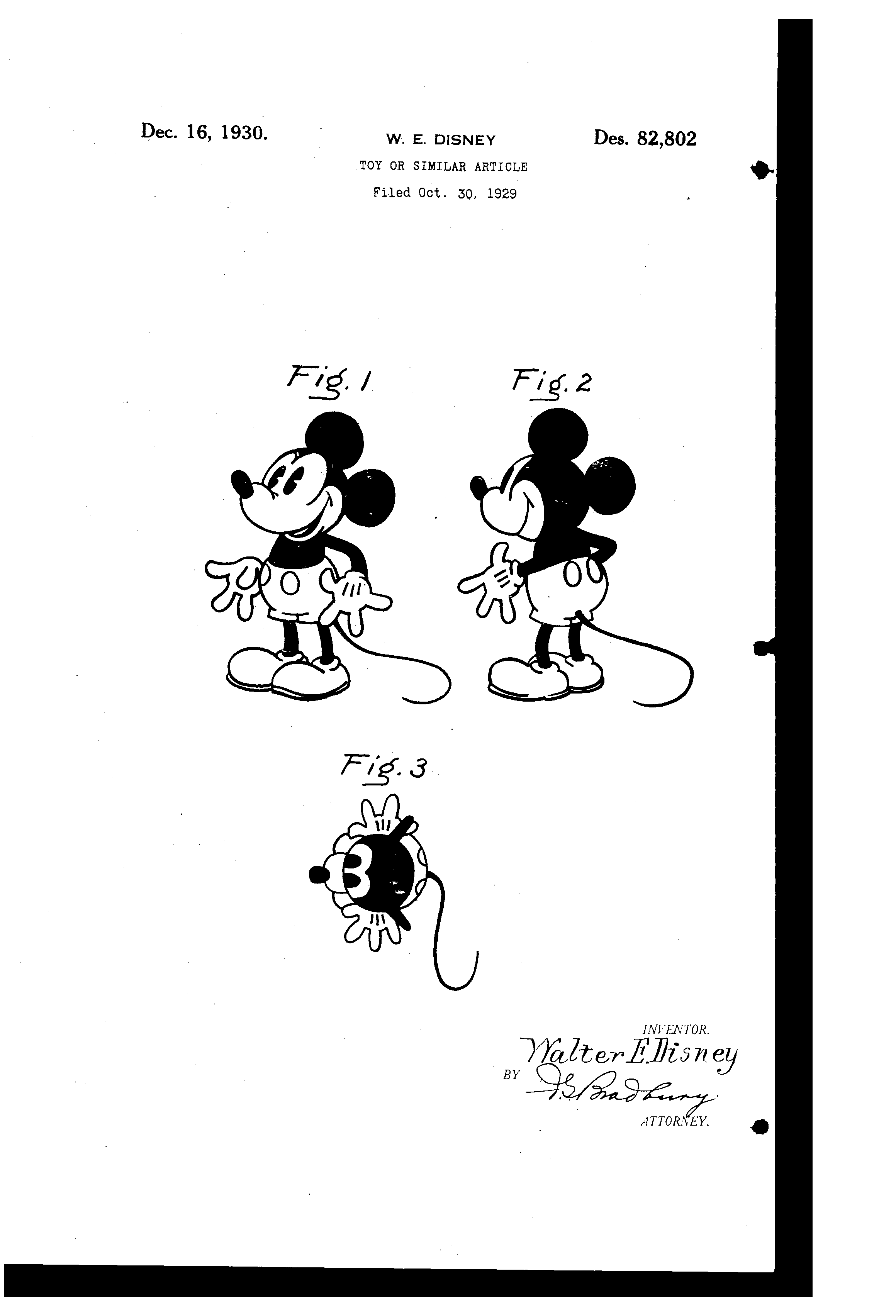 Mickey Mouse – the cartoon character is well known in the cartoon world. People from kids to older all love it. But, do you know how this comic, pretty character came of with an invention? None other than its Walter E. Disney, the owner of The Walt Disney Company got Patent protection for this beautiful cartoon character with Patent Number USD82802S on 16th December 1930.

History of his invention dates back to 1928 when he first started working on this animated character to replace his lost creation Oswald the Lucky Rabbit.
With the help of the cartoonist Ub Iwerks, Disney created this cartoon character as a cheerful optimist with an adventurous and mischievous streak.
Inspired with the name of a childhood pet he first named it Mortimer but later on he changed the name into 'Mickey Mouse'. He first debuted Mickey in a short called Plane Crazy. With the passage of time his creation gained lots of love and affection and become famous in cartoon world.
By Lex Protector ')}