Today's Patent – POCKET STRUCTURE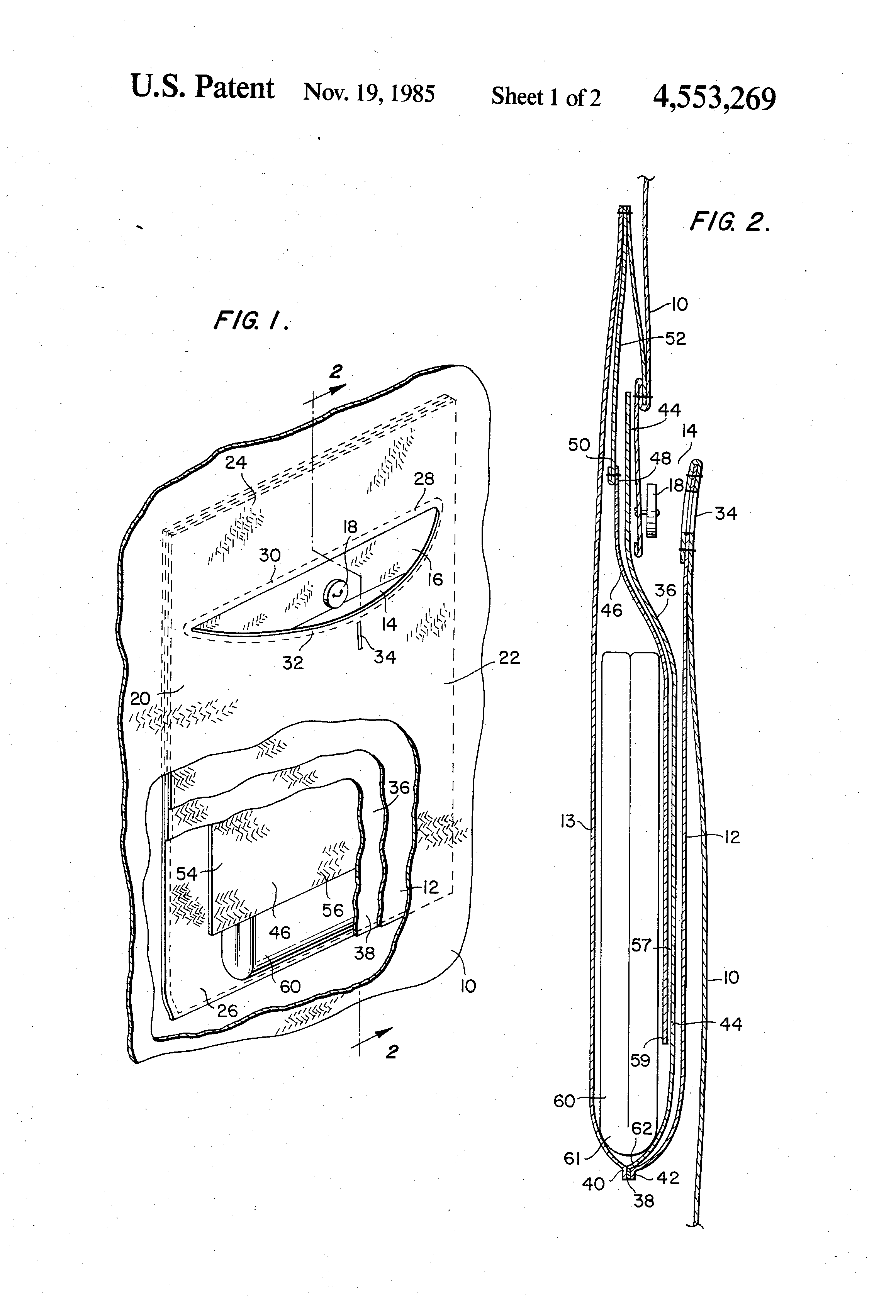 Back in the olden time's pockets were used to carry valuable items like pouches, but over time, despite pockets still being used for the same reasons, they have evolved into something else.
They are being used for various purposes including being portrayed as a design feature. In today's patent, we will be looking at the invention of the "Pocket Structure" (US4553267), patented by the USPTO, on 19th November 1985, invented by Daniel Nowak.
The present invention pertains to pants pocket structures with a hidden chamber to conceal a valuable object such as a billfold or the things that can be stolen. It is a simplified pocket structure that is easily installed on pants while manufacturing the same. This invention is designed such that there is a first chamber that holds non-valuable articles, a second empty chamber, and a third hidden chamber to conceal a valuable object.