Today's Patent – SPORTS HELMET WITH FACE MASK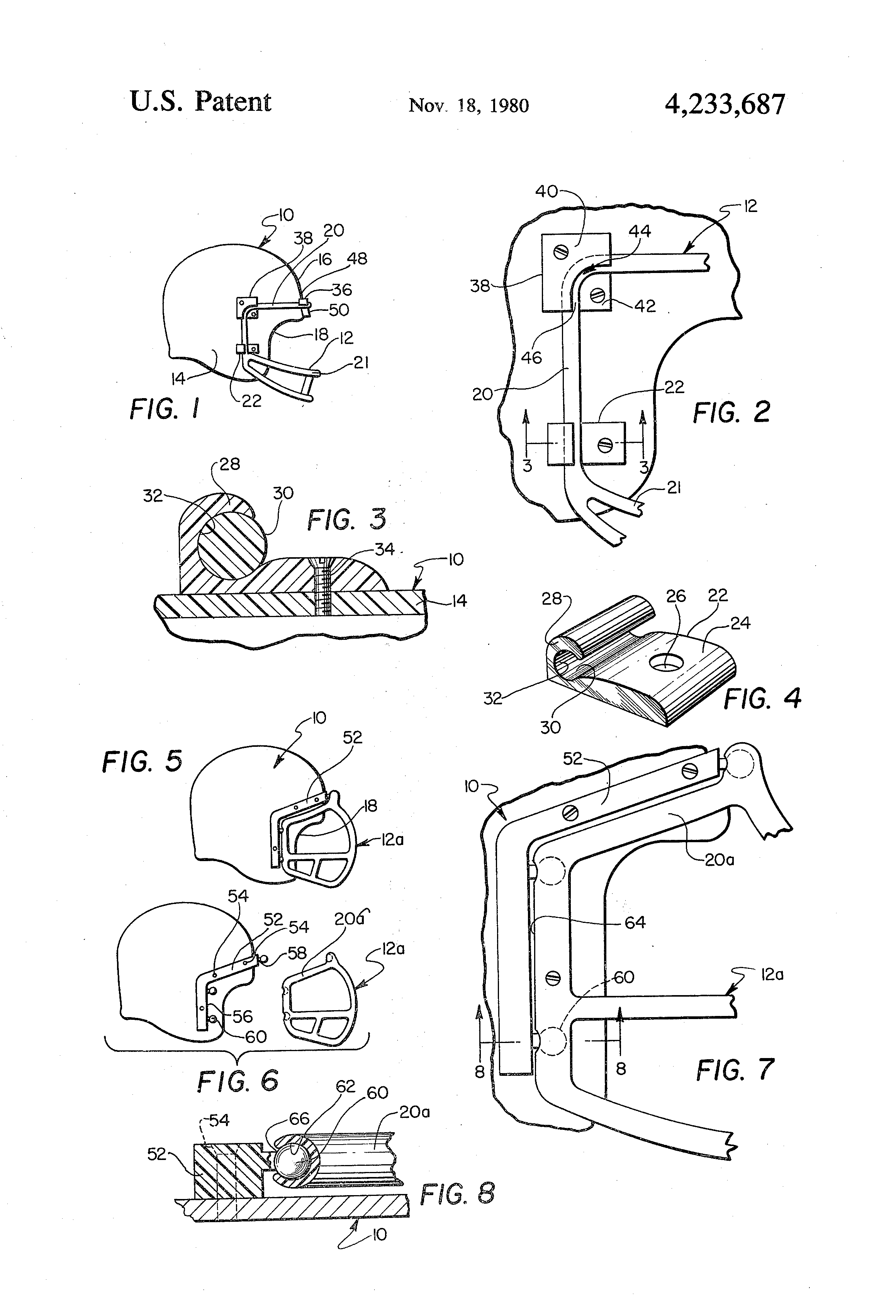 Sports Injuries, be it minor or fatal, have a dangerous impact on the player's physical strength and body during their game. In order to avoid this, equipment such as helmets, eye shields, face masks,s, etc is provided to the players to protect them from any such grievous bodily injuries. The "Sports helmet with face mask" (US4233687) was patented on 18th November 1980 by the USPTO, invented by William E. Lancellotti.
The present invention is a safety device, more like a football helmet consisting of a break-away face mask portion in order to protect the face of the wearer from injury during maneuvers associated with the sport. However, the use of such masks has led to a rise in the neck injuries caused by opponents' grasping the face mask portion of the helmet in attempts to tackle or otherwise displace the position of the wearer.
In order to prevent the prior art drawbacks, the present invention provides a protective sports helmet with an open grid-like mask adapted to be connected and a fully removable device when grasped by another player no matter what the direction of the pull may be. Further, the snap-lock in the helmet does not alter the overall appearance.
By Lex Protector