Today's Patent- SWIMMING POOL LEAF AND DEBRIS REMOVAL NET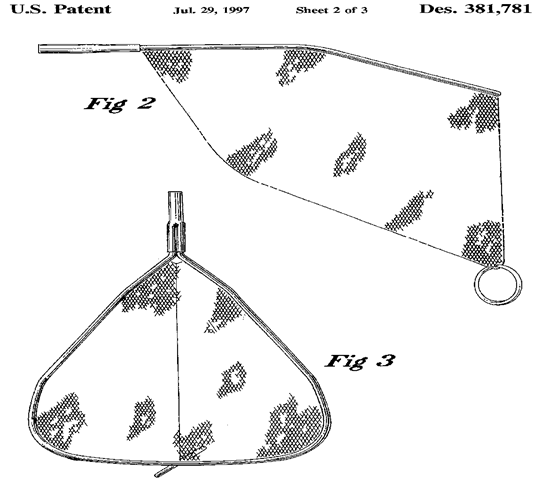 Swimming pools are one of the best recreational places any individual would want to spend a fun time. It is nearly impossible for the pools to not get dirty. In order to serve a cleaning mechanism for the same, Ross Clay received his U.S. Design Patent for a "Swimming pool leaf and debris removal net" in 1997.
This invention is an improved device for collecting and removing debris from a swimming pool or a pond which comprises a mesh material formed into a net for collecting and temporarily storing the debris. The net includes a support frame at the top and the bottom portion is closed by a vertex.
There is a pole or an extensible rod attached to the end of the frame in order to hold the device through the water. It also provides a means to connect the bottom closed portion of the net enclosed within the netting for maintaining the vertex portion of the net. This can be moved along and below the surface of the water to collect and remove debris. When it is rotated to a horizontal position, the bottom closed portion expands to facilitate the collection of debris and emptying of the debris from the net.