Today's Patent – TEXTURED APRON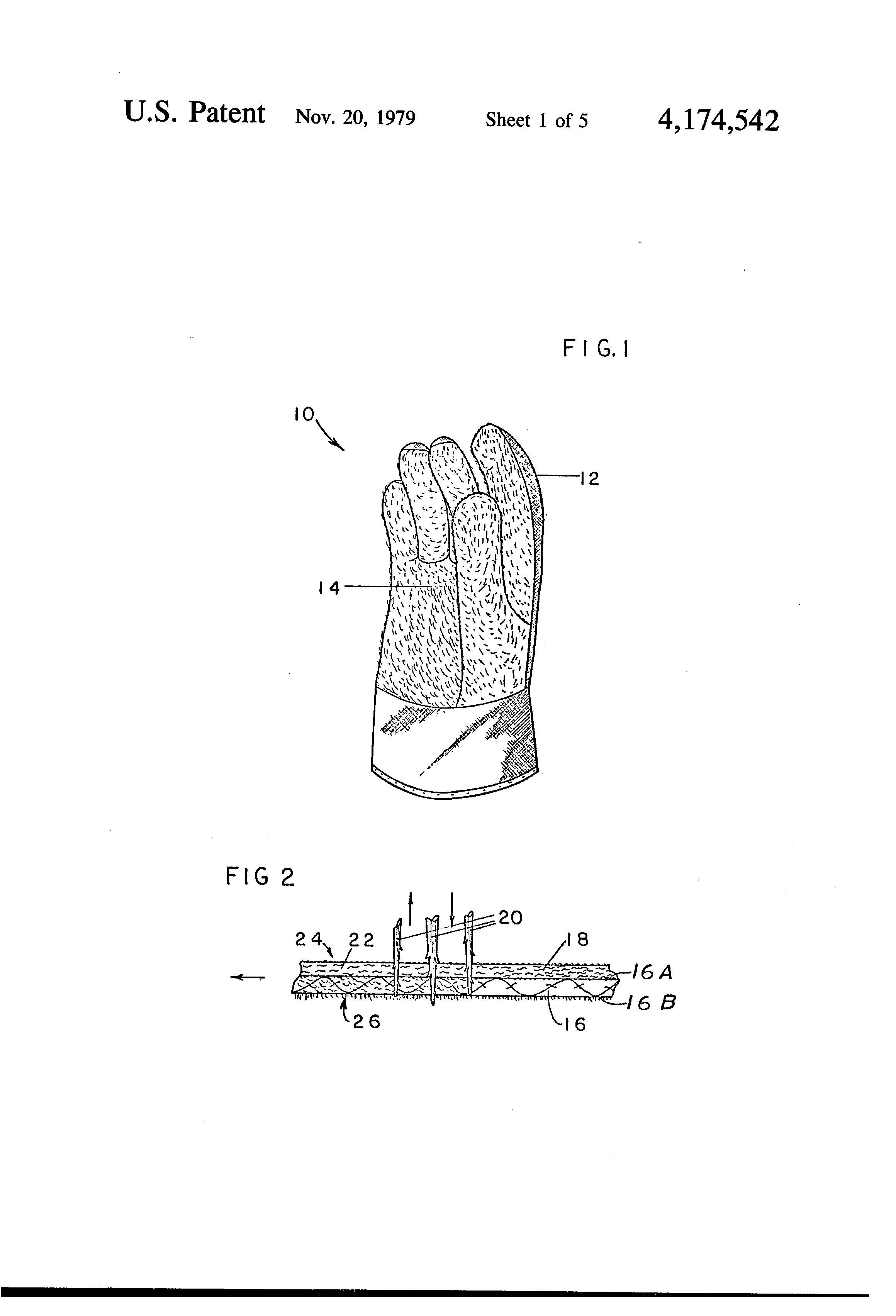 Elastomer coated garments are used as work gloves primarily to handle wet or toxic article. The present invention "Textured apron" (US4174542) relates to the manufacture of elastomer garments, invented by Maris Vistins, patented by the USPTO on 20th November 1979.
This elastomer material is useful for handling smooth articles having sharp edges for example, sheets of glass, castings with sharp edges and shiny metal sheets having sharp edges etc. it gives a higher resistance to abrasion and cutting by the sharp edges with an efficient gripping surface. Although this material is much in use, the prior art has its pitfalls where the use of a hazardous solvent takes up a high capital investment and when the elastomeric coating is exposed to the solvent, the life of the glove reduces rapidly.
The present invention does not involve any hazardous solvents. It serves as an enhanced resistance to abrasion providing a longer life to the material and making it more tough and resilient. Further, the use of relatively lower viscosity elastomeric coating materials improves the adhesion and wear.