Today's Patent- Typewriting machine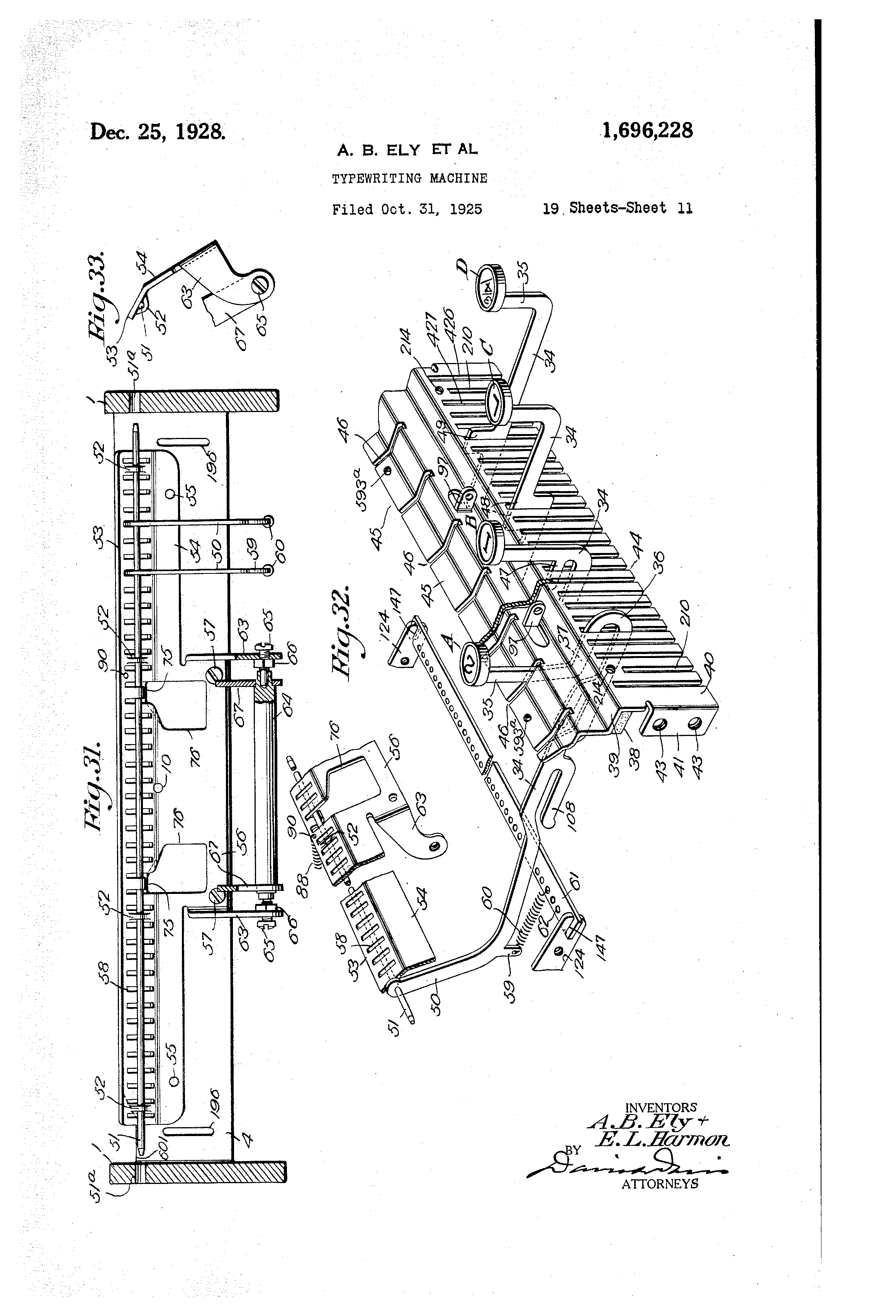 If we go back to few years when computer was not there people use typewriter at home and office to produce printed documents. Although today everyone is acquainted with computers but even now typewriters have their own craze and we can find there are some people still using it.
On 25th December 1928 Alonzo B Ely and Edwin L Harmon got Patent Protection with the Patent Number US1696228A for their remarkable improvement in this Typewriting machine.
They mainly came up with this to overcome the hurdle of transporting the earlier typewriters as those are not easy to transport during travel due to their construction. The main object of this invention is to provide readily portable single shift typewriting machine suitable for use in office or home as well as by travelers, with light construction and improved mechanism of its components.
By Lex Protector ')}