Today's Trademark – Ferrari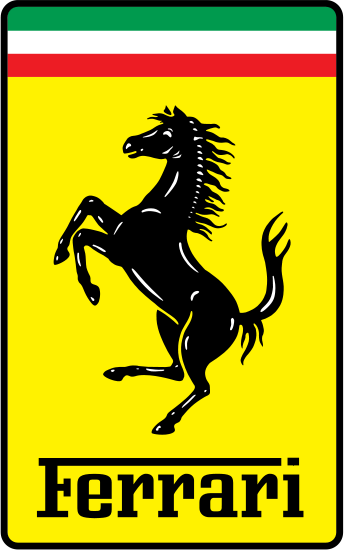 Ferrari N.V is an Italian luxury car manufacturer or an automotive industry that produces sports car. Headquartered at Amsterdam, Netherlands, the company has become one of the biggest name in sports car industry.
It is one of the most renowned luxurious car manufacturers in the world.
The company was founded on 13 September 1939 approximately 79 years ago in Modena, Italy as Auto Avio Costruzioni by Enzo Ferrari and from that date the company hasnever looked back.
In 1940, the company built its first car. The founder was not interested in producing road cars rather he was interested in a sports car. The specialty of these  cars  are that  these have very unique specification and much friendly technology in it.
The company has 3,336 employees and the revenue of the organization has raised to €3.417 billion. It has a subsidiary company like Ferrari S.p.A. and Scuderia Ferrari S.p.A. The mark "Ferrari" was first used on Nov. 14, 1965, and got the Trademark Registration with  registration number 874164 under USPTO.
By Lex Protector ')}