TODAY'S TRADEMARK: MEDIA MARKT SATURN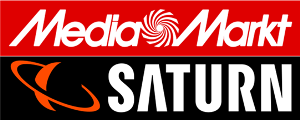 Media Markt Saturn is a German retail group and it is a leading consumer electronics retailer and service provider. The company is a subsidiary of CECONOMY AG, which is also a German consumer electronics retailer. The services provided by the company are consumer electronics, electrical household appliances, digital content, telecommunication etc.
The headquarter of Media Markt Saturn is in Ingolstadt, Germany. The company has understood that consumer electronics have become a necessity and they see themselves as partners, navigators and daily companions of their customers.
The trademark of the company was registered in 12th June 2017. It is registered under the USPTO with the registration number 16357915. Having responding flexibly to the needs of different customers makes it today's trademark.