Today's Trademark- New York Law Journal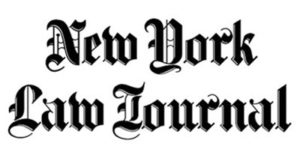 The New York Law Journal is a daily periodical that covers topics apropos Legal Profession and Law in New York, United States. The Journal was established in the year 1888 so as to provide news on the Laws and Amendments of the same.
Currently, the New York Journal having approximately 12,000 circulations is the Highest circulated daily Legal newspaper in the United States. The Journal's target audience is the Litigators and other professionals in the Legal Profession.
The Journal aims to provide daily coverage of Civil and Criminal cases of State and Federal Courts, information about Law Firms, the Bar Association, Law Schools, and other areas related to the Legal Profession. It also aims to provide Critiques, Comments, and Analysis of Eminent leading Legal Professionals so as to provide an insight into the interpretations of the Laws.
The New York Law Journal also acts as the exclusive Journal wherein decisions of the New York City Civil Court and other New York Courts are reported.
The trademark of this company was registered in USPTO bearing registration number 1815856 on 11th January 1994.