Today's Trademark- The Daily Journal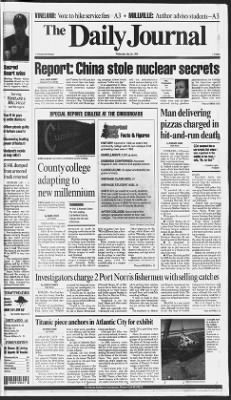 The Daily Journal is a newspaper based in New Jersey. The newspaper is printed in Vineland, New Jersey from Monday to Saturday. The newspaper is distributed around Cumberland County in Southern New Jersey with the main focus of the newspaper on the communities around Vineland and Millville.
The first daily newspaper issued in Vineland was in the year 1875 by W.E Cansdell. Max Leuchter and Cecelia Bas Leuchter founded the Vineland Times which merged with the Vineland Journal in 1942. The Leuchter's sold the paper to the Evening News Association of Detroit in 1973.
The merger of Millville Daily and the Vineland Times Journal led to the newspaper being named to The Daily Journal in 1988.
The trademark of this company was registered in USPTO bearing registration number 1144985 on 30th December 1980.