Trademark of the Month- UNIVERSAL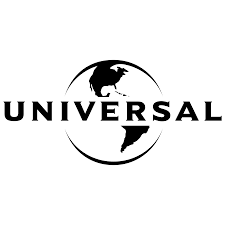 Universal Pictures is an American film studio founded in 1912 by the German Carl Laemmle (pronounced "LEM-lee"), Mark Dintenfass, Charles O. Baumann, Adam Kessel, Pat Powers, William Swanson, David Horsley, Robert H. Cochrane, and Jules Brulatour and is now the oldest surviving film studio in the United States.
It is owned by Comcast through its wholly-owned subsidiary NBC Universal and is one of Hollywood's "Big Six" film studios. Its production studios are at 100 Universal City Plaza Drive in Universal City, California. Distribution and other corporate offices are in New York City. Universal Studios is a member of the Motion Picture Association of America (MPAA).
It is the world's fourth oldest major film studio, after the renowned French studios Gaumont Film Company and Pathé, and the Danish Nordisk Film Company. Six of Universal Studios' films achieved box office records, with the first three all becoming the highest-grossing film at the time of its initial release.
The trademark "Universal" for entertainment services; namely, production and distribution of a variety of motion pictures and television programs for presentation over television and in theatres was registered in USPTO bearing registration number 1803468. The mark was registered on 9th November 1993 and is in use since 25th May 1990.