Patent of the week- BABY'S GARMENT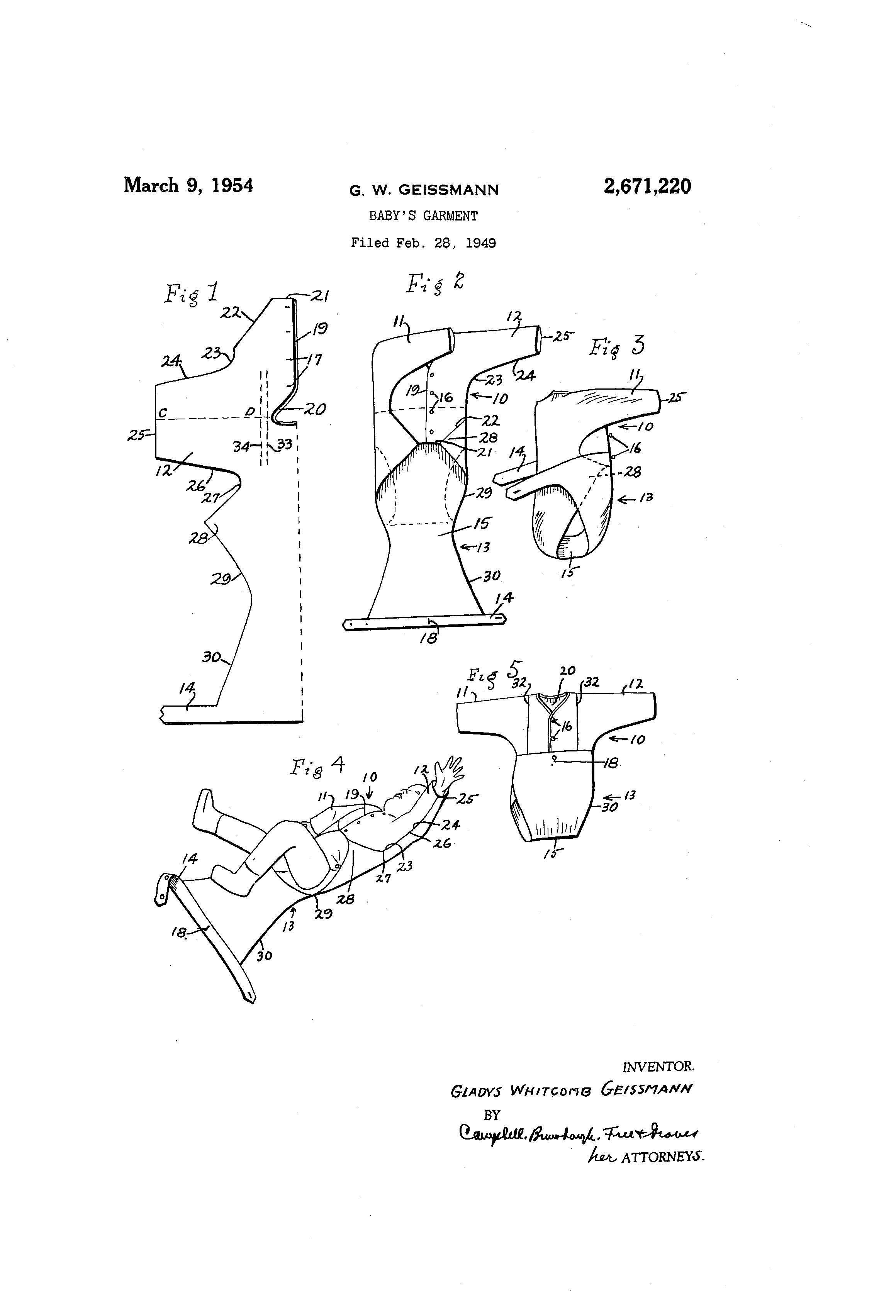 A child is one of the most beautiful creations of God, gifted to blessed humans. Taking care of those small little needs of a baby and giving that soul a comfortable life is a thing of another great responsibility for the parents. The invention which we are going to talk about serves this purpose at the very basic and primary level itself.
Baby's garment, as the name suggests, are garments made for clothing infants upto one year of age. Geissmann Gladys Whiteomb got patent protection for this invention of "baby's garment" bearing patent number US2671220A on 9th March 1954.
It is basically an adjustable and flexible infant suit comprising of a jacket-like portion in the top covering the upper body and flap like thing between the legs going downward.
The making of this garment is quite simple and requires no extraordinary tailoring skill. It's adjustable stitching allows one to increase it's shoulder length which plays a vital role during the further growth of the infant. It can be easily opened, facilitating easy ironing and better usage. Diapers, being an indispensable part of an infant's everyday care, also stays intact and does not get disturbed with the use of the baby's garment.
Thus, this invention is absolutely beneficial for the newborns as well as their parents who now need to care less about the apprehensions related to a comfortable wear for their child.