TODAY'S PATENT – LIGHT WEIGHT PACK FOR ATTACHING TO THE CLOTHES OF A HIKER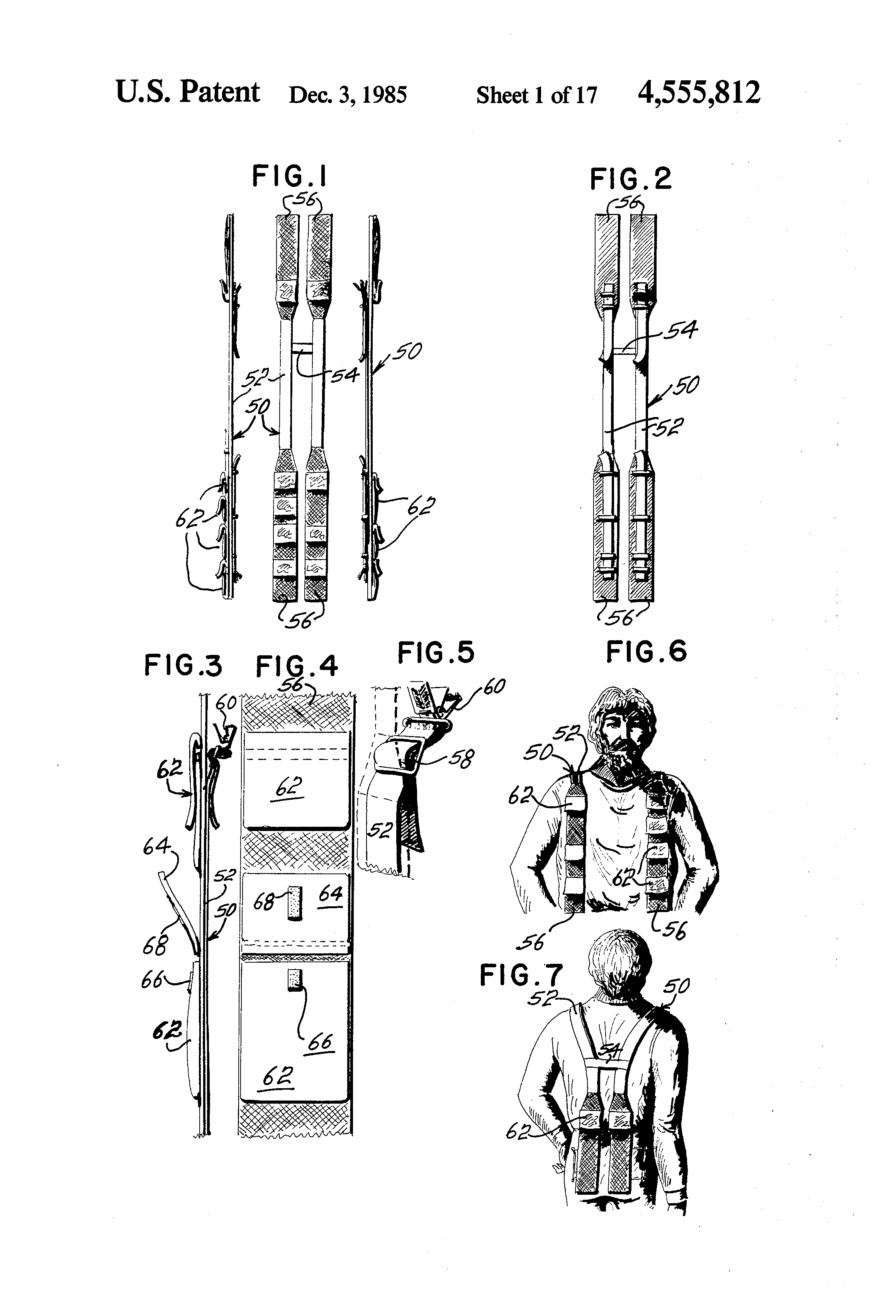 Hiking is an activity that requires the hikers to take back packs while doing it. In today's patent, we will be talking about James L. Akers' invention, the "Lightweight pack for attaching to the clothes of a hiker" (US4555812) which was patented by the USPTO on 3rd December 1985.
Often, hikers take a backpack such as a pack board for hiking which consists of clothes such as suspenders, shirts or jackets, and other basic support. There are pockets or bags with other attachments to these pack boards. The pockets for attaching suspenders can be small pockets used as fishhooks, matches, knives, etc. Therefore, a hiker having the pockets and the bag is not burdened by a pack board or a frame of useless weight. In addition, the pockets or bags can be of cloth or easily folded and made into a small volume for easy storage.
Hence, the present invention is a method for converting, outdoor clothes to a pack so that a hiker can carry small and medium-sized items. It aims at eliminating the need for using a pack board by a hiker for carrying items. Further, this invention is directed to a bag, such as a fishing creel, whereby the creel can be attached to the clothes of an individual and carried in that manner.