Today's Patent – PROTECTIVE HELMET WITH THE LINER MEANS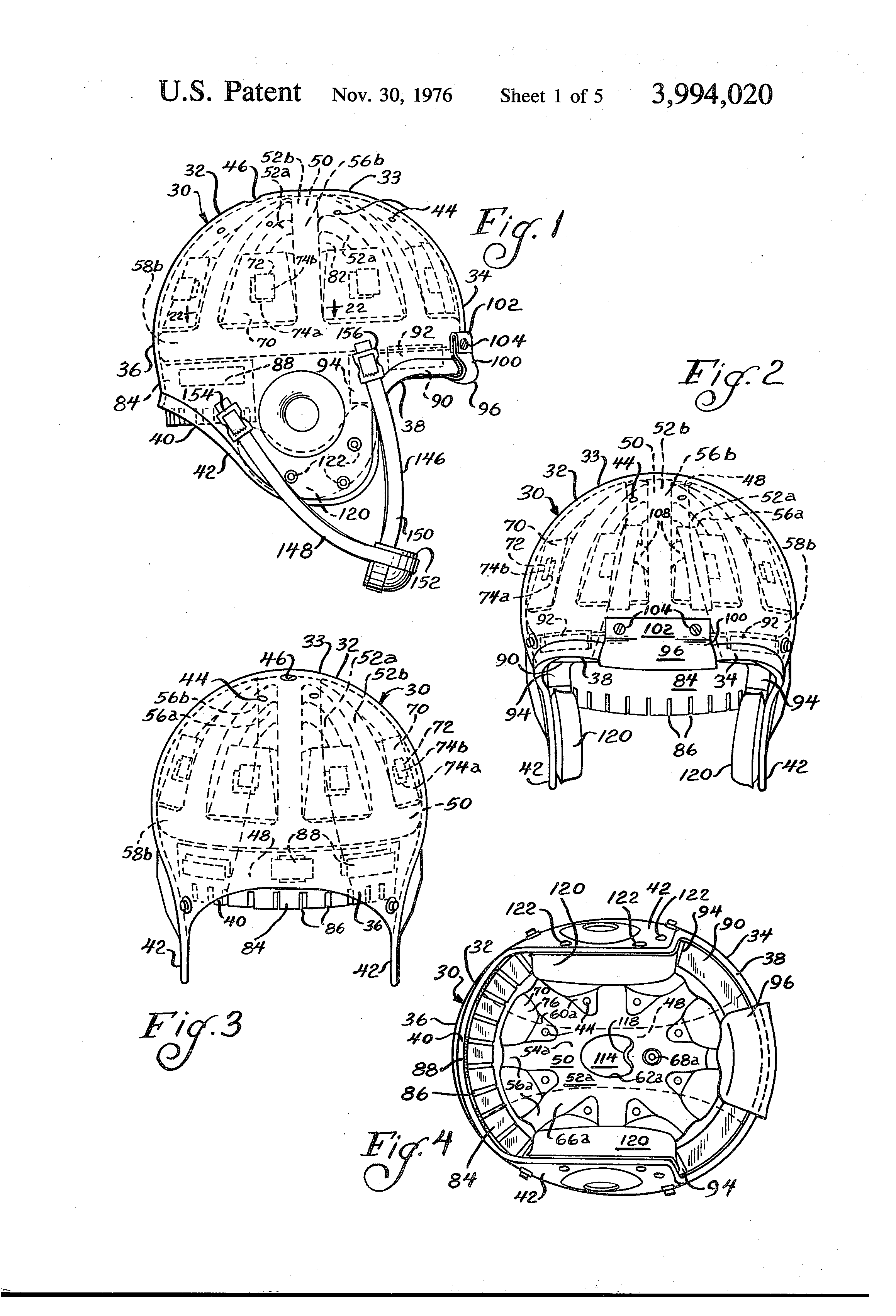 There are numerous protective headgears or helmets which have been proposed in the past for protecting the wearer's head in the event of any collision. They are utilized by participants in various sports, where the possibility of head injury is great, such as football, hockey, baseball, and for other purposes, such as crash helmets. In today's patent, we will be discussing the invention of Frank K. Villari, "Protective helmet with the liner means" (US3994020), which was patented by the USPTO on 30th November 1976.
Different technologies and tests were used to determine what exactly happens to the wearer's head when the helmet is subjected to impact. In this manner, a given helmet was also analyzed to inspect whether it will perform adequately under conditions of use. It was found that in many cases, the prior art helmets were not able to afford the amount of protection expected or desired. Either they were not fitting properly due to varying head sizes or making it was burdensome with respect to the convenience, cost, and time.
The present invention is an improved protective helmet which has energy-absorbing capabilities to dissipate forces applied against the helmet. The first liner provides a soft comfortable inner surface for improved comfort of the wearer. This invention aims at avoiding frequent headaches or any discomfort suffered by the wearer.