Today's Patent – INFLATABLE SUIT FOR CYCLISTS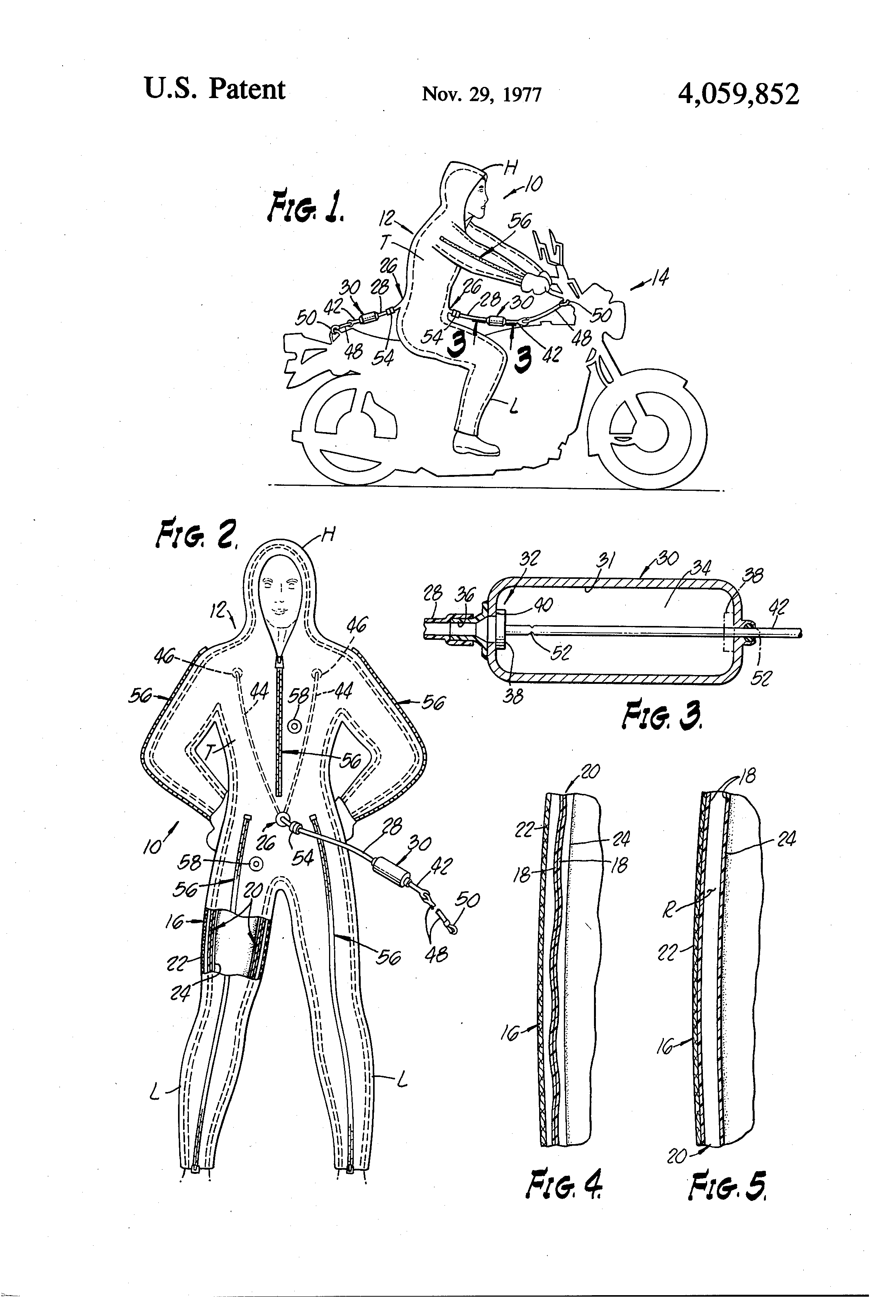 Motorcyclists also succumb to injuries and to protect themselves from it, they are given protective garments safety helmets or headgear. "Inflatable suit for cyclists" (US4059852), invented by Stanley J. Crane was patented by the USPTO on 29th November 1977.
The present invention aims at providing a protective garment that is meant to be used by motorcyclists or other vehicle riders, intended for minimizing impact-caused injuries to their bodies. The prior art protective clothing is generally provided with a leather exterior to avoid any kind of injuries or damages to their body if thrown from the motorcycle during an accident. Such relatively thick leather-surfaced garments may cause a minor degree of cushioning effect, which is very limited in magnitude and relatively ineffective.
The present improvised invention provides a protective emergency-condition-inflatable suit for a motorcyclist's body which will normally be inoperative but function as an ordinary uninflated outer garment during normal operation of a motorcycle. It will become operative when there is a separation of the motorcyclist's body from a motorcycle in an unintended manner.
It can manually be engaging and disengaged anytime to gain quick access to the motorcyclist's body in case of an accident. Further, the suit is easy and relatively convenient to use without any limitations or restrictions on the free movement of the motorcyclists.