Today's Patent – BELT TYPE WEAPON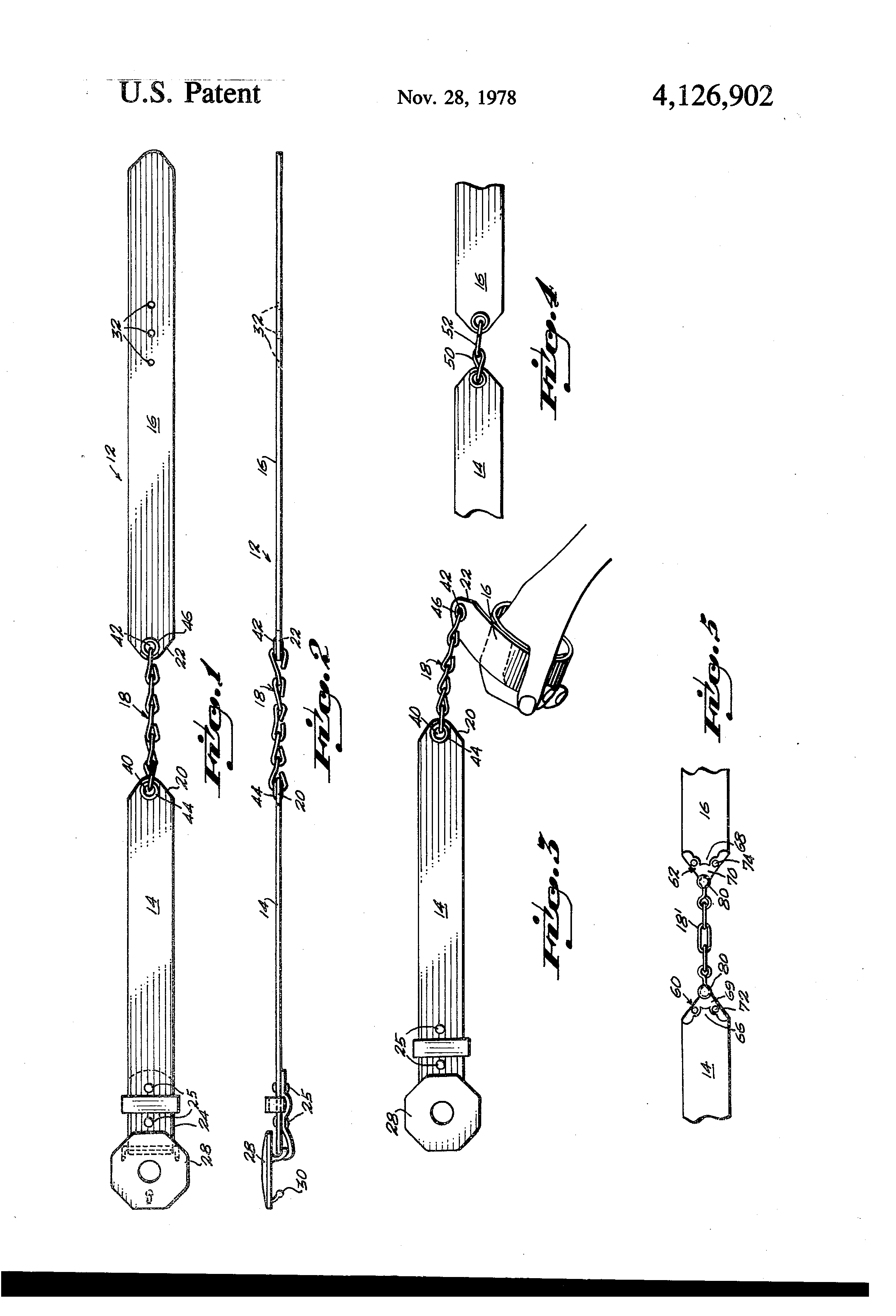 Nunchaku is a training weapon that is most widely used in martial arts such as Okinawan kobudō and karate as it allows the development of quicker hand movements and an improved posture. Today's patent "Belt type weapon" (US4126902), invented by Raymond F. McKenna is used in a similar manner as the nunchaku which was patented by the USPTO on 28th November 1978.
The present invention relates to a belt which is adapted to be worn by a wearer as any other belt. It can also be removed and used as a weapon in a fashionable resemblance to the use of the nunchaku. The first and the second belt length of this invention are interconnected by a chain. When the belt is removed, the other end of it which is wrapped around the wearer's hand can also be used as a weapon as the heavy object is swung.