Today's Patent – SINK MOUNTING MEANS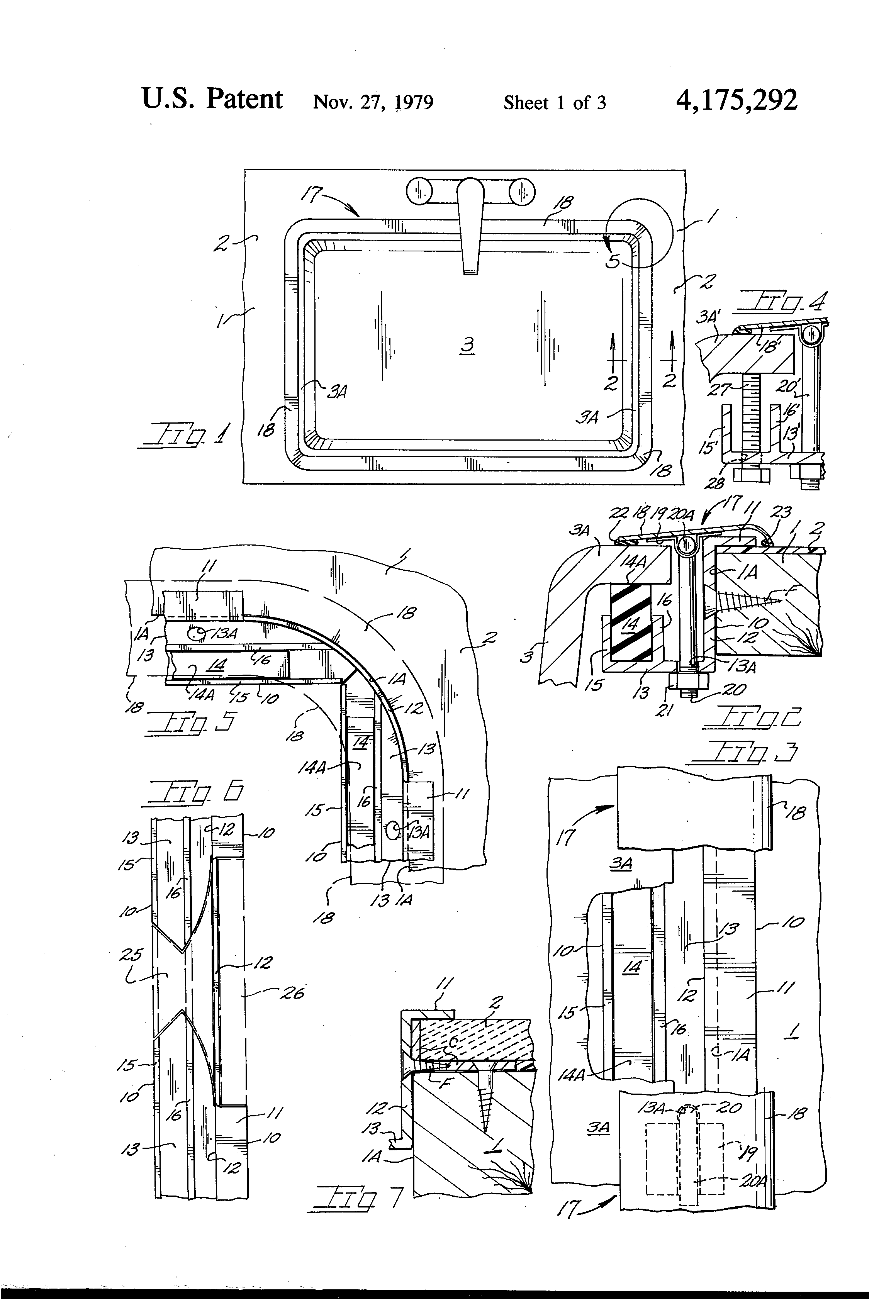 In today's patent, we will be discussing the invention by Russell F. Morrison, "Sink mounting means" (US4175292), patented by the USPTO on 27th November 1979.
The present invention is embodied within sink mounting means for securement to a cabinet counter for retention of a subsequently installed sink. In the prior art inventions, the clamps for common use were installed for supporting the sinking weight. This was risky as there were chances of the sink to fall on the installer. This improvised version is not a load-bearing member which permits a convenient installation of the same.
Further, the present invention allows the operation of the sink without a surface trim ring to avoid damage by the workers. Chipping and crazing of the sink surface can also be avoided while reducing the risk of injury.