Today's Patent- Cuff Adjuster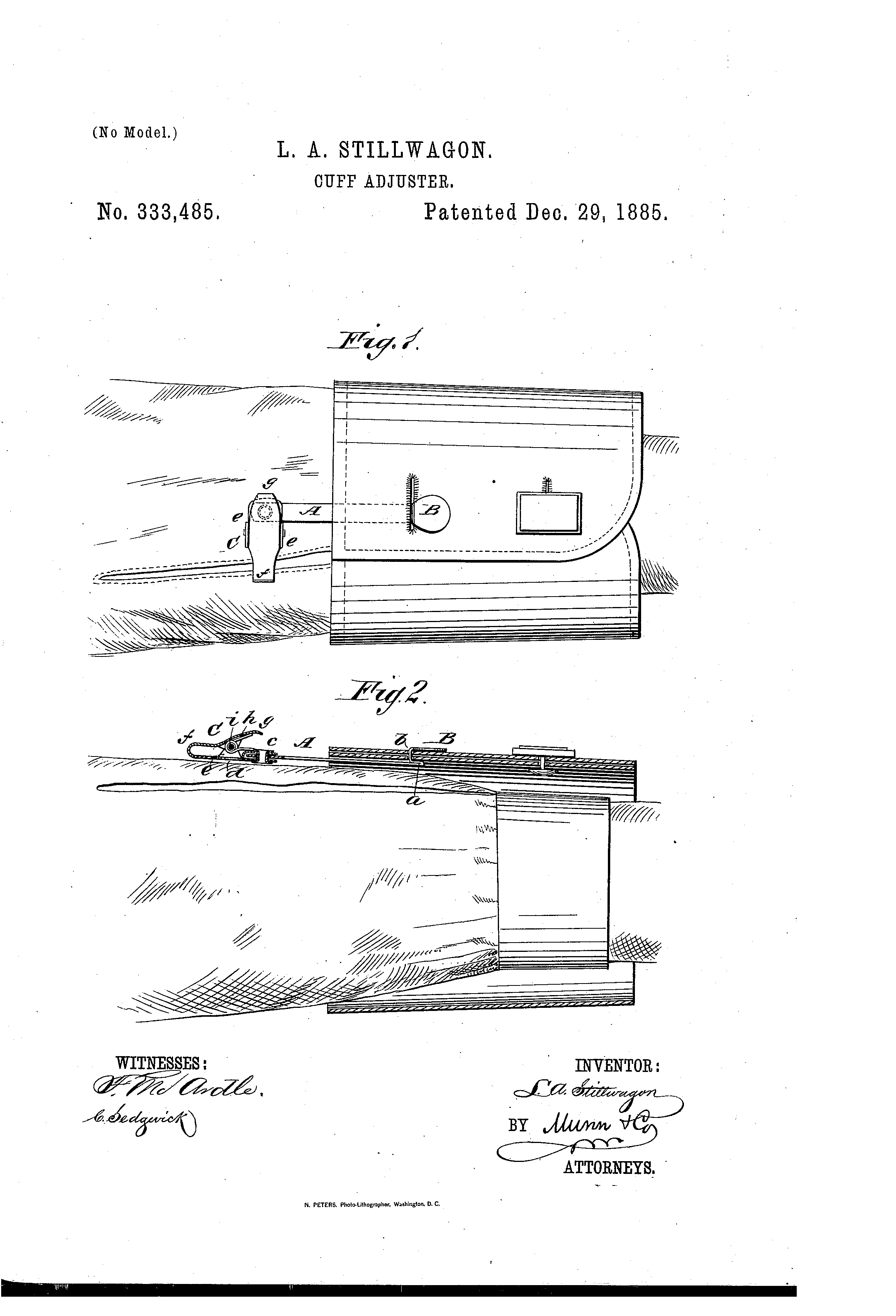 We all must want to look perfect wherein dressing styles play an important role. While wearing shirts or any kind of similar dresses those with sleeves we often like to adjust its cuffs i.e its end parts as per our choice and suitability. Cuff-adjuster makes this easier which is available in many forms at present.
On 29th December 1885 Luoien A. Stillwagon got Patent Protection with the Patent Number US333485A for a new and improved Cuff-adjuster.
He came up with this with the objective of providing a simple and efficient device for holding cuffs in any desired portion on the wrists and which will admit of readily attaching and detaching the cuff, without the trouble and irritation in managing the use of cuff-buttons.
It mainly relates to a bar provided at one end with a button adapted in such a way so as to enter the button-holes of the cuff and a pivoted spring-acted clamp for receiving the edge of the shirt-sleeve.
By Lex Protector  ')}