Today's Patent- Basketball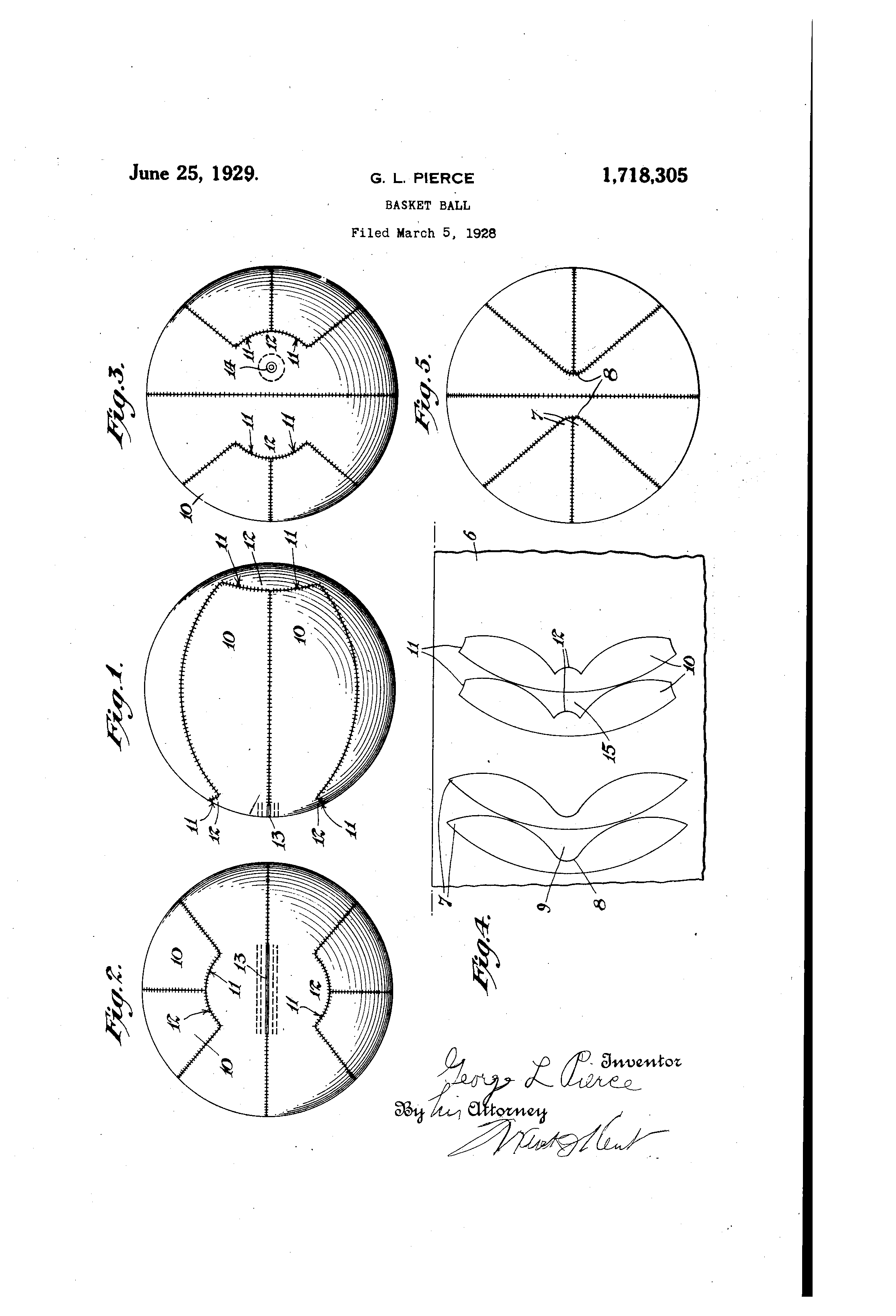 Basketball is one of the major global sports and is widely followed and viewed. One of the essential equipment of the game is a ball, also known as basketball.
One of the major improvements to the design of basketball was done by George L. Pierce. Pierce patented improvements to various equipment which include improvements to Golf Bag, Body Protector, Foot, Skates, Shoe, etc. On June 25, 1929, Pierce was granted patent over his invention by USPTO with patent number US1718305. The object of this invention was to make it easier to hold a basketball at the poles. Ball was to be constructed in a way that its greatest strength would be at the poles and the best portions of the hide will be used in the pole portions of ball.
By Lex Protector ')}