Today's Patent-Baseball Cleat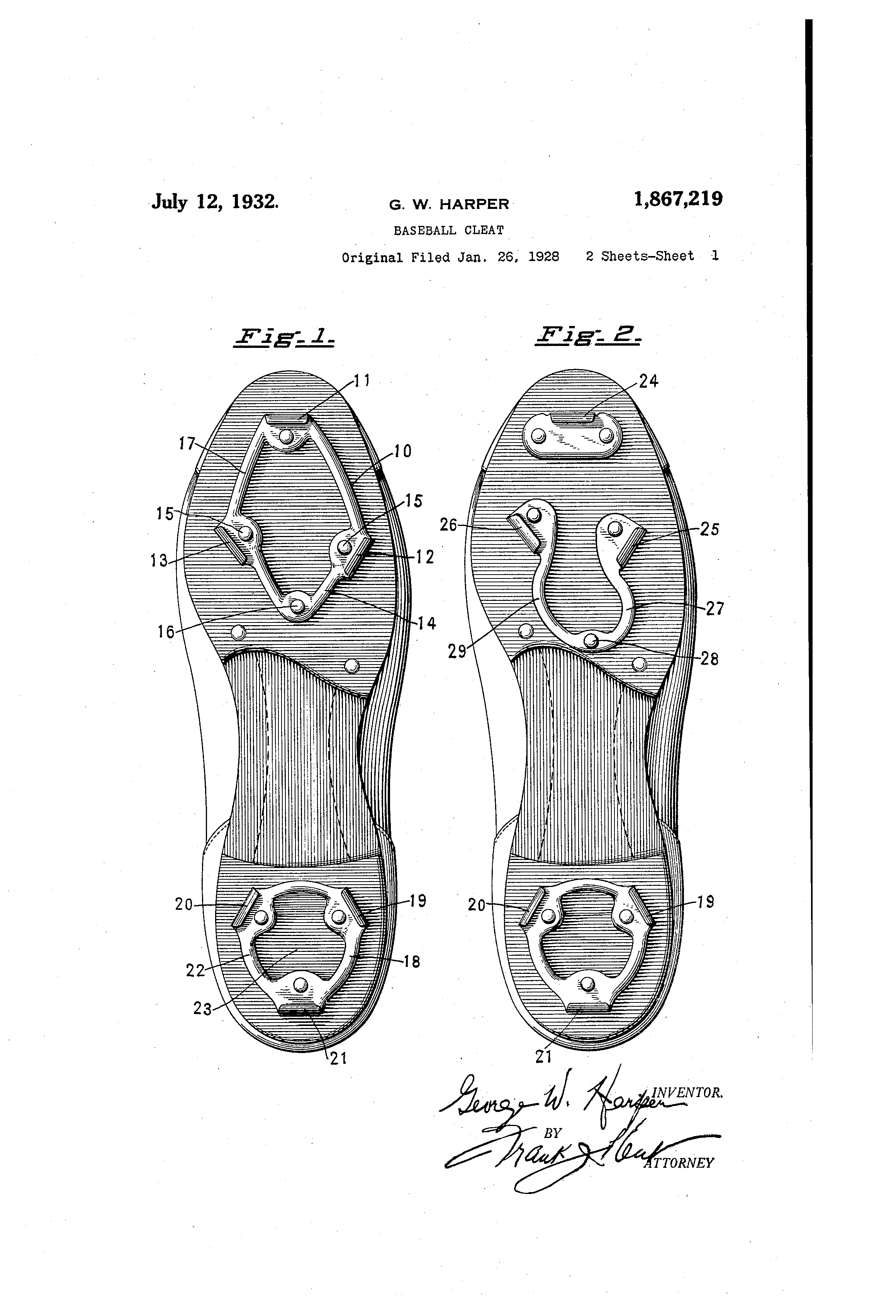 Cleat is an attachment on the sole of the shoe. They can have various shapes, such as conical or blade like. These cleats saves the shoe from friction and helps in maintaining flexibility in the time of running or walking. George W Harper, got Patent protection over the baseball cleats on 12th July, 1932.
The patent was granted by USPTO with Patent number US1867219. On 12th July, 2018, we are remembering the inventor and the invention by making it our "Today's Patent". The invention was made in order to provide comfort and flexibility to the wearer.
This is an improvement in the previous cleats. Previously the cleats for baseball shoes used to stiffen the ball portion of the sole causing excessive bending of the sole just behind the group of cleats during use, as a result the localized flexure caused the sole to crack. The current invention tried to overcome this problem by providing meas.
By Lex Protector ')}