Hasbro trademarks the nostalgic smell of 'Play Doh'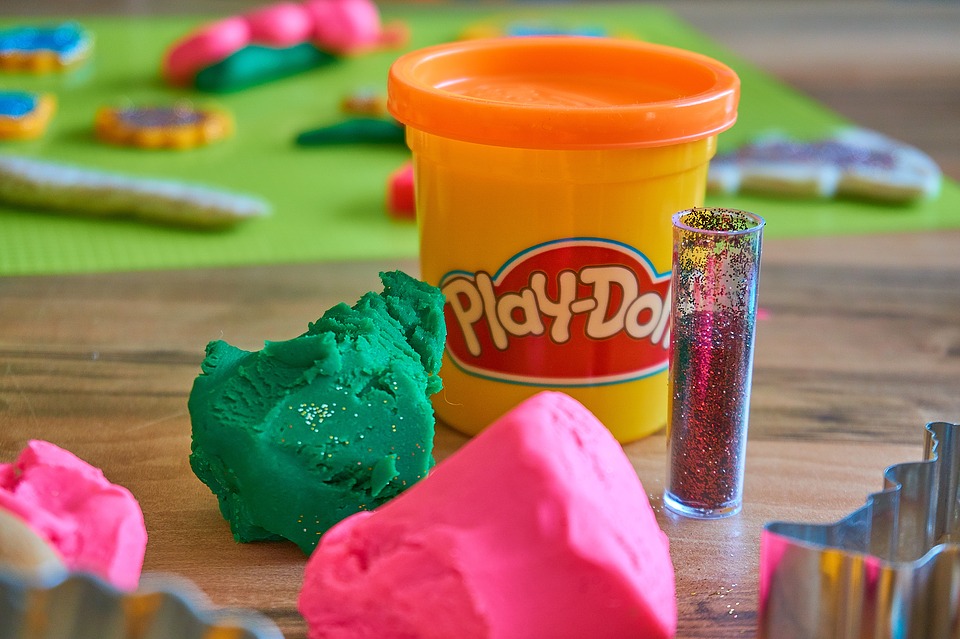 Written by: Ashka Vora
The term 'Play Doh' does not require any introduction as it has been a basic house hold toy since years. This familiar substance used to create various shapes and objects has won the hearts of children since decades.
Anyone who has ever played with or sniffed Play Doh is familiar with its typical scent. Hasbro, a giant toy manufacturing company has strengthened their ownership and intellectual property rights on this toy by successfully securing trademark registration in US on the nostalgic smell of 'Play Doh'.
A trademark is a mark which is capable of distinguishing the goods and services of one from that of others. It is basically a source indicator that helps the consumers to identify the source of the goods/services.
Theoretically, a source indicator can be a name, logo, colour scheme, shape, sound, or even smell as long as it helps consumers identify the source of production.
Practically speaking, smell trademarks are surely rarer than other counterparts like name, logo, colour, shape trademarks. Hasbro noted that Play Doh's distinct smell has become quite recognizable among consumers and the consumers identify their brand through this distinct smell.
Hence, to protect this feature of their product which acts as a source identifier for the consumers, Hasbro filed a for trademark on the scent of the Play Doh which they describe as "scent of a sweet, slightly musky, vanilla fragrance, with slight overtones of cherry, combined with the smell of a salted, wheat-based dough" and was also granted registration by the United States Patent and Trademark Office ("USPTO").
By virtue of trademark, Hasbro can stop others from coming up with products having such fragrance. This may make many of us wonder if it is easy to get trademark registration on smell and can any smell be trademarked?
Well, the simple answer is no. There are quite a few smells that have been recognized as trademarks by USPTO so far. One cannot go about trademarking any scent that they wish to.
To get the trademark, first the scent should not be serving any functional purpose of the product and secondly the scent should be distinct so as to be the source identifier for the consumers.
Thus, for example trademarking the smell of an air freshener or perfume in most cases is a no go as that serves the functional purpose of the product. Also, the number of evidences required to show that the smell of the product works as a source for the consumers to identify the brand is quite substantial.
In Hasbro's case also, the examiner initially did not find anything unique about Hasbro's smell since toy modelling compounds are usually scented. Hence, the examiner asked Hasbro to provide substantial evidence to prove that consumers identify that smell with Hasbro's modeling clay.
Accordingly, Hasbro had to provide number of evidences showcasing their more than sixty years long use of that smell for their products by submitting sales records, media coverage, advertising records, social media popularity etc to show that the consumers associate the scent of Play Doh solely with Hasbro and expect that the goods sold with this scent will be of high quality consistent with Hasbro's brand image.
It was only after submitting all these evidences of acquired distinctiveness that Hasbro got the registration for the scent of 'Play Doh'.
With this, Hasbro joined the small league of trademark registrations granted for smell. Getting registration on non-conventional trademarks like smell is relatively rare and difficult than traditional trademarks.
However, with time the awareness about such marks is increasing and the businesses today seem to explore non-conventional marks also to protect their brand image and capitalize in the market. All and all it will be interesting to observe the future trend of recognizing such unconventional trademarks.
For more Information regarding Trademark, Contact Lex Protector ')}