Today's Patent- Muffler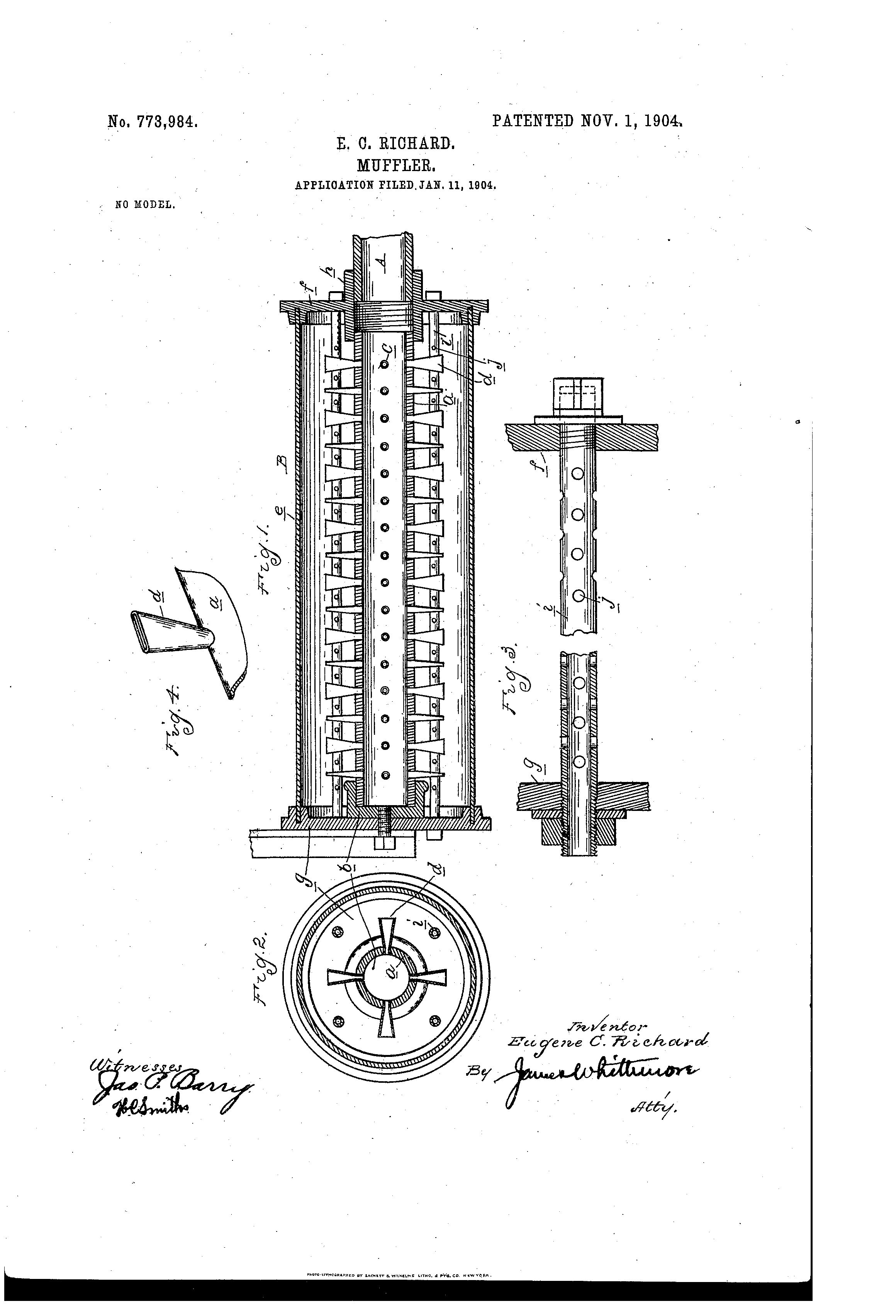 A muffler in engines is a device which helps in reducing the sound of the vehicle. This invention is very useful because it tries to save us from every day noise pollution.
The invention is a pretty old one but on 1st November, 1904 Eugene C Richard, came up with some improvement in the already existing muffler and got Patent protection over it with patent number US 773984.
He made the muffler specifically for explosion engines. Which will help in reducing the sound of explosion without putting any back pressure on the engine.
By Lex Protector ')}