Today's Patent- Improvement in Scrap Books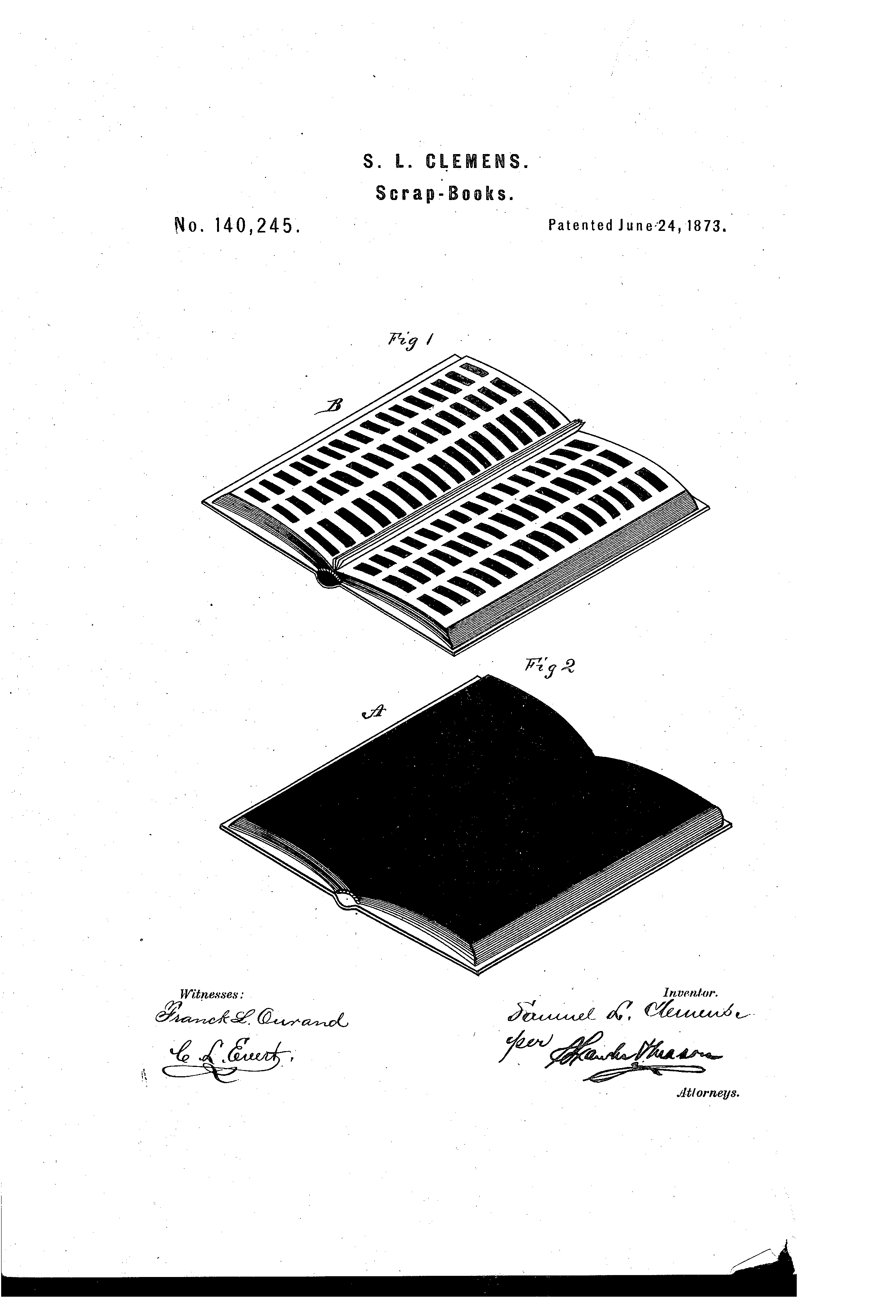 Scrap-books are very popular for preserving memories. A patent was granted to Samuel Clemens for an improvement made on the scrapbook. Samuel Clemens was the actual name of the famous writer Mark Twain. Adventures of Tom Sawyer and Adventures of Huckleberry Finn were both written by him. He is well known for his political views too.

The patent was granted to him by USPTO on June 24, 1873 with patent number US140245. To mark this date, we are honouring "Improvement in Scrap-books" as our "Today's Patent". The invention involved applying mucilage or other suitable adhesive substance on the leaves of the scrapbook. This would result in self pasting scrapbook, as dried adhesive on the leaves would only need to be moistened before use.
By Lex Protector ')}