Today's Patent- METHODS AND SYSTEMS FOR A VIRTUAL INPUT DEVICE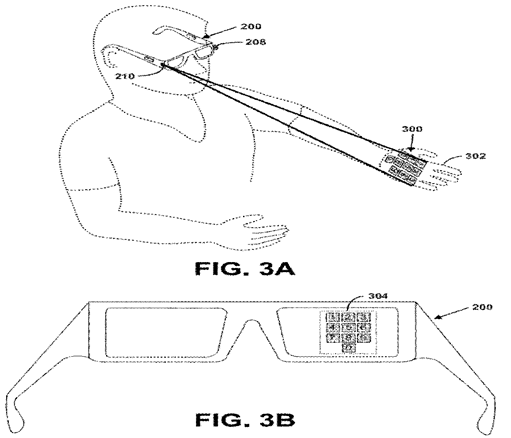 Google began as an online search engine, which now offers a variety of Internet services and products, from emails and online document creation to software for mobile phones and tablet computers. The U.S. Patent for the 'Methods and Systems for a Virtual Device' was received by Google LLC (an American multinational company) in the year 2012.
This device includes a projector and a camera where the former projects a pattern onto the surface and the latter captures the images that can be interpreted by a processor to determine the actions. For the functioning of the device, the projector must be mounted on an arm of the eyeglasses and then the camera must be mounted on the opposite arm of the eyeglasses.
A pattern for a virtual input device can be projected onto a "display hand" of the user, and the camera can detect when the user uses an opposite hand to select items of the virtual input device. On the other hand, the camera can also detect any movements of the display hand and interpret it in the form of inputs to the virtual input device.
The projection keyboard also helps in detecting the movements of the fingers and translate it. As the device is a modern invention, it also provides the means for receiving images, modifying the projection, and determining when the device is in use.