Today's Patent – FITS ALL SIZES WRAP-AROUND GARMENT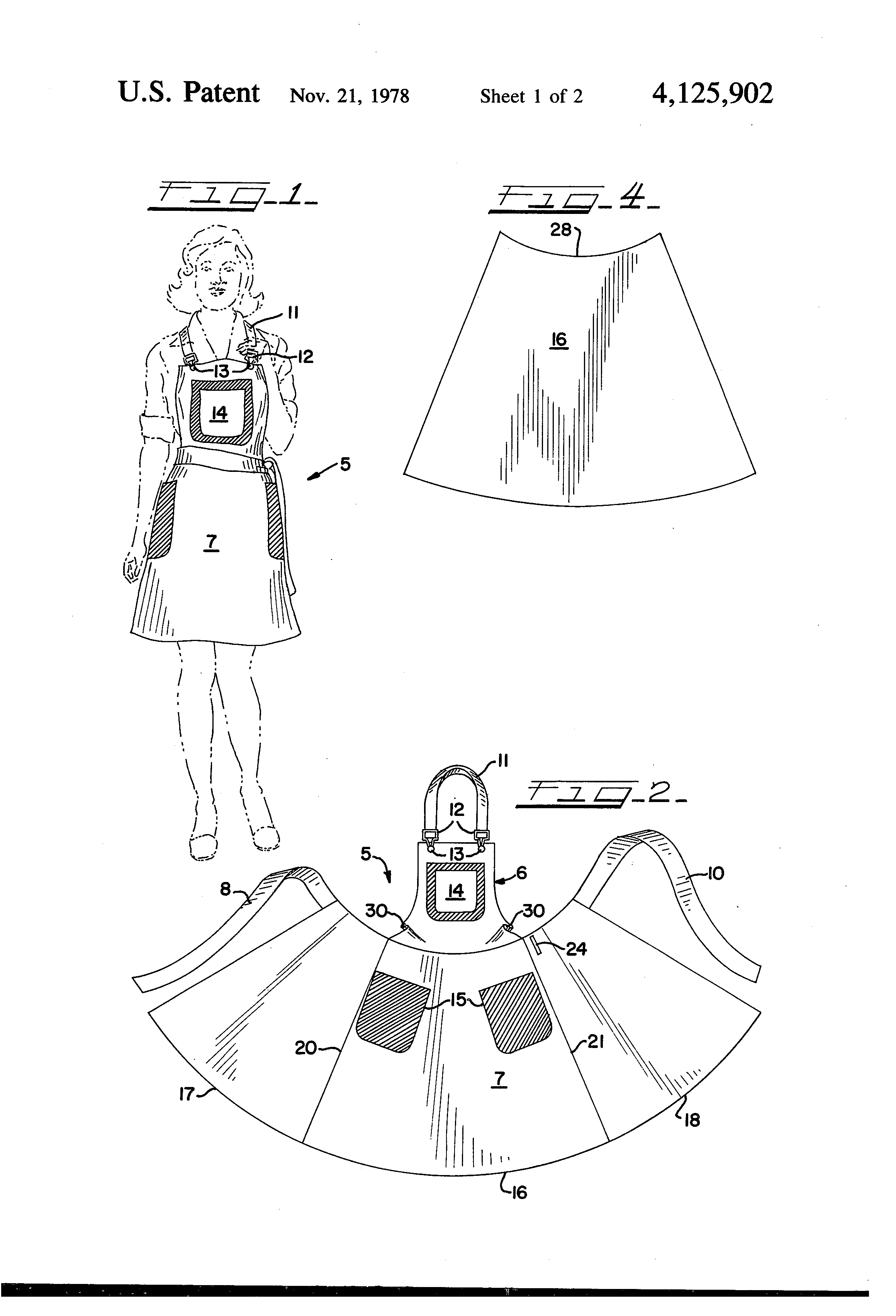 It has become customary for restaurants to provide their waitresses with matching uniforms. Similar practices are followed even with airline stewardesses, female bank employees, etc. The invention by Michael B. Frank "Fits all size wrap-around garment" (US4125902) was patented by USPTO on 21st November 1978.
The present invention relates to a wrap-around jumper type garment to neatly fit a variety of female figures with respect to different sizes and shapes, particularly in height, waist, and hip measurements. This invention aims at providing a wrap-around jumper dress or a garment made from a separate skirt and a separate bib with the lower edge of the bib being cut out and joined to the front central portion. In order to obtain a proper and optimum fit of the jumper, various figures, sashes, or ties are attached to the corner of the skirt. This in turn helps in a neat appearance.