Today's Patent- ELECTRIC LAMP AND HOLDER FOR THE SAME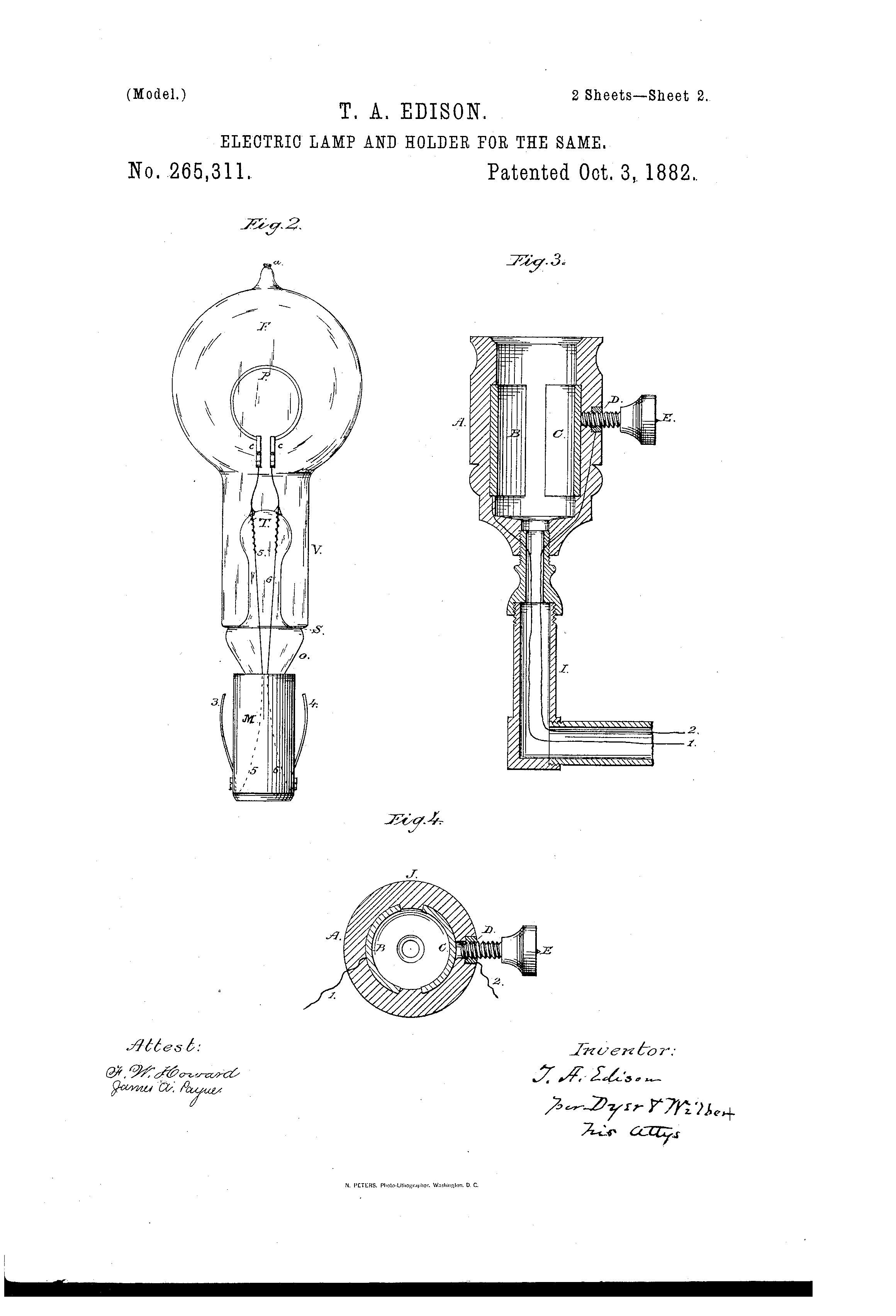 Thomas Edison got patent over the "Electric Lamp" on January 20th , 1880. In the year 1882 he got another patent over "Electric Lamp and holder for the same". He got this patent on 3rd October, 1882 with Patent number US265311.
The aim behind coming up with this invention was that, Edison always wanted the electric lamp to be complete in itself. So that it will be ready to be attached in a particular place. The invention consists of glass globe, formed with a neck into which is slipped in the glass portion. Having its upper end bulb in such a way that the bulb will be readily attached at any place.
By Lex Protector  ')}