Today's Patent- Gun Carriage Attachment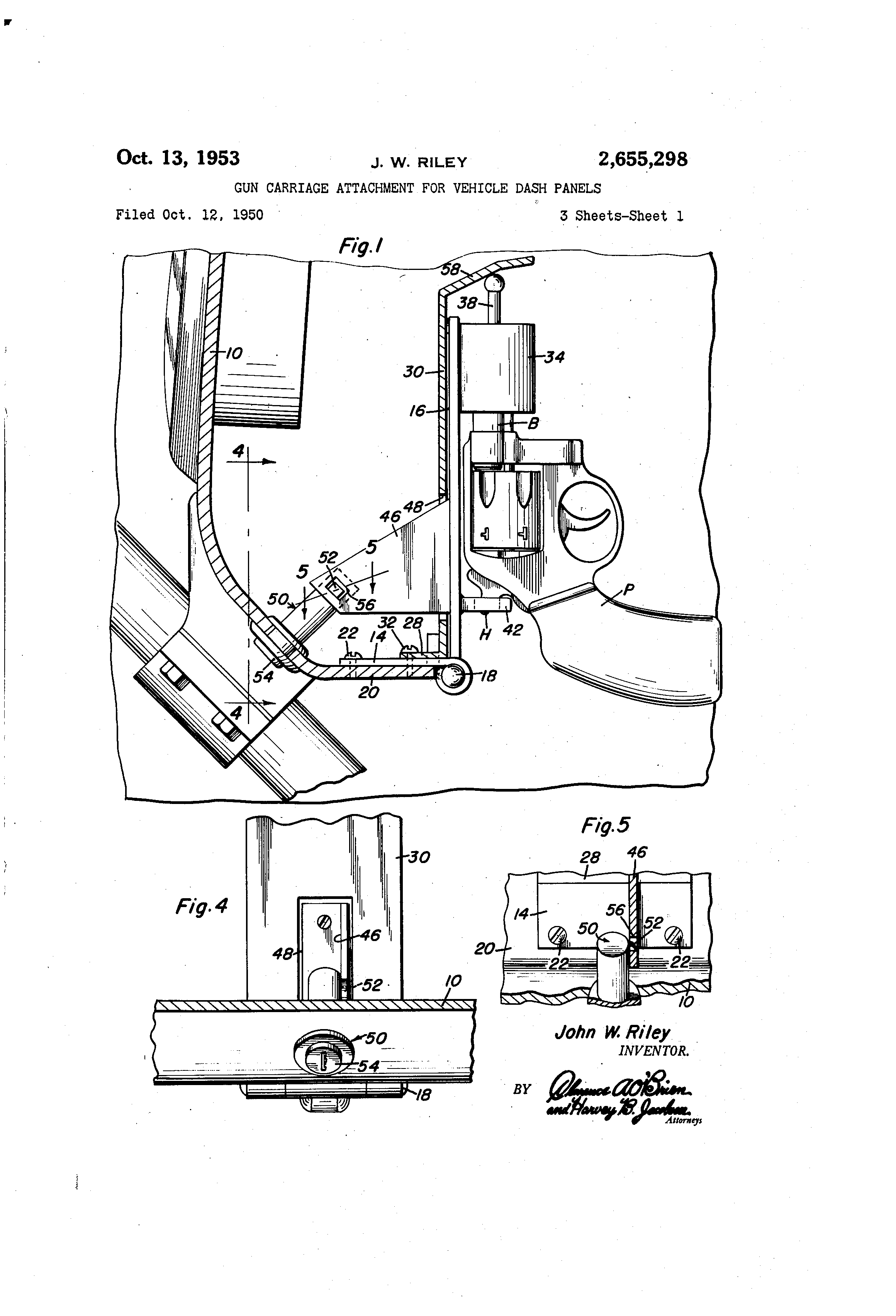 In some parts carrying a gun in your vehicle is very important. To solve the problem of carrying a gun in your vehicle inventor John W Riley came up with an invention of a dash panel.
This vehicle dash panel is readily actuated to expose the pistol in which the pistol is supported. This also provides a gun carriage attachment in the dash panel to attach the pistols and other type of revolver which can be easily removed without any hassle. John W Riley got a patent protection over this invention on 13th October, 1953 with Patent number US2655298.
By Lex Protector  ')}