Trademark of the Week – BMW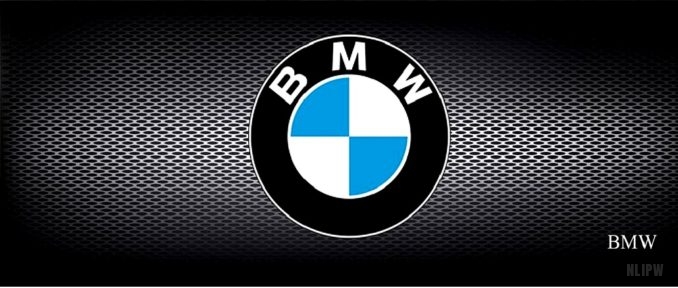 BMW, Bayerische Motoren Werke or Bayerische Motoren Werke Aktiengesellschaft, which is known as Bavarian Motor Works in English. It a German multinational Company which produces luxury automobiles, motorcycles and engines. It is one of the famous car makers in the world. The company was founded by Karl Rapp on 7th March 1916. The company is headquartered in Munich, Germany.

The company started with producing aircraft engine in 1916. Then in 1923, it started manufacturing automobiles and motorcycles. In 1930, the company come up with an expanded model which include sedans, coupes, convertibles and sports cars. The car was manufactured in 1994 in the United States but it was sold officially from the United States since 1956. In 2016, BMW was the 12th highest selling brand in the United States.
BMW is a part of the German Big 3 luxury car. The company currently produces approximately 14, 00 vehicles per day. It has hired around 129,932 employees and the revenue was raised up to €98.678 billion. The subsidiaries of BMW Group are BMW M, Rolls-Royce Motor Cars, DriveNow, etc.
The company was ranked in Fortune Global 500 list for 24 Years and in 2017 the company was ranked 52 in Fortune Global 500. Due to their long usage, big brand value and achieved targeted consumers, it has been chosen to be our trademark of the week. The trademark BMW was used first on 05th October 1917, and got registration over the mark on 06th September 1955with registration number 611710.
By Lex Protector  ')}