Today's Patent- BASEBALL CLEAT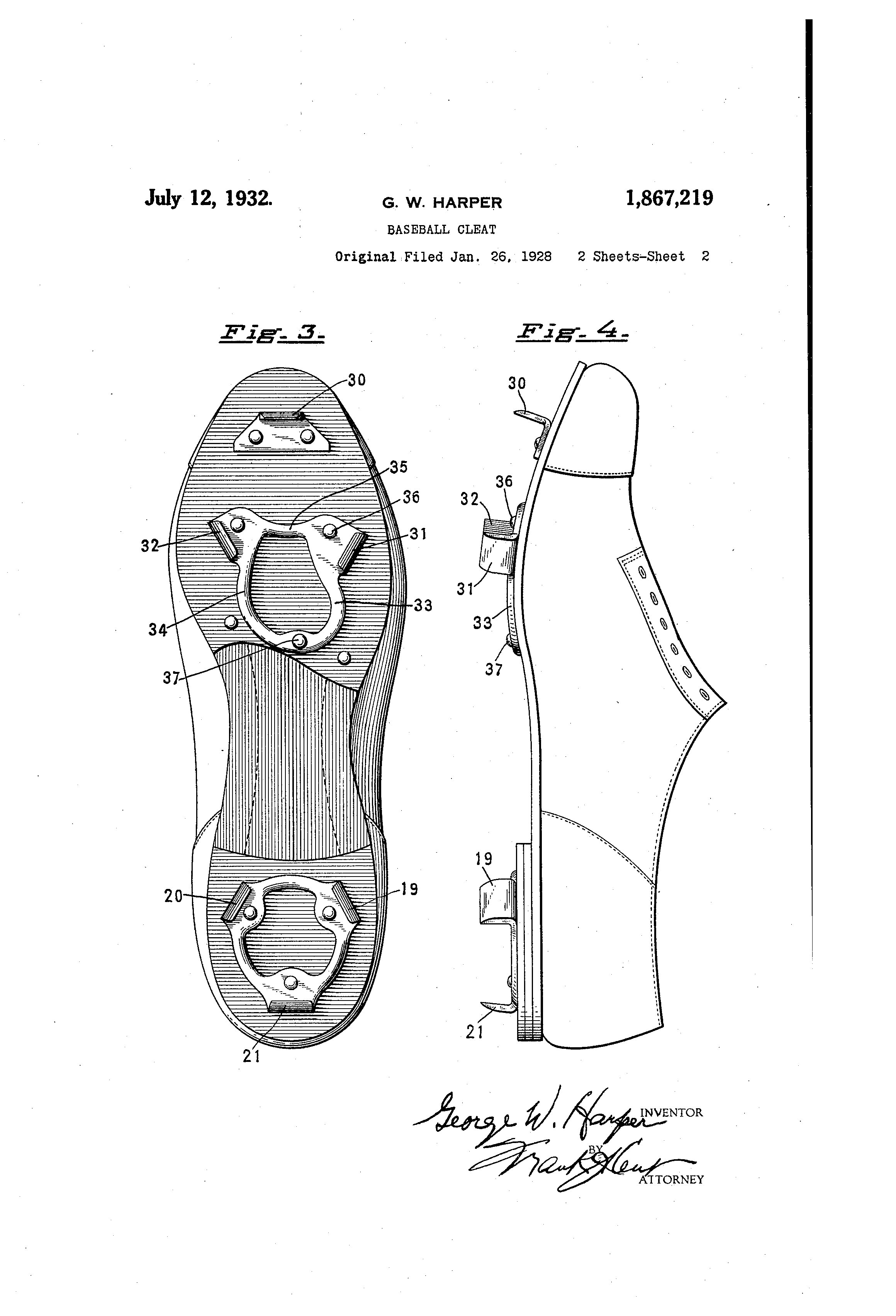 While spiked shoes have been in use for quite some time where the 'Baseball cleats' have changed the way sports footwear is designed. This invention by George W. Harper was patented on July 12, 1932.
His innovation was not only essential to running but also the protection of a player's foot. It also provided for the traction necessary while stopping in order to be safer for, defending players.
This invention includes chisel type cleats for athletic shoes which are used on baseball shoes and its main objective is to provide means for in order to prolong the life of the shoe and distribute its sole flexibility so as to facilitate running and walking. It also increases the comfort of the wearer.
While comparing it with the usual type of chisel cleats, it stiffens the ball portion of the sole causing excessive bending and eventually leading the sole to crack. To overcome this disadvantage, the baseball cleats were invented.
Moreover, this invention has proved to be one of the safest ones for the player's as the heel cleats are connected so as to leave the central portion of the group open permitting the leather to sink into the opening to a small extent with use, thus providing a comfortable depression for the heel bone.