Today's Patent- Design Patent on Vehicle Trailer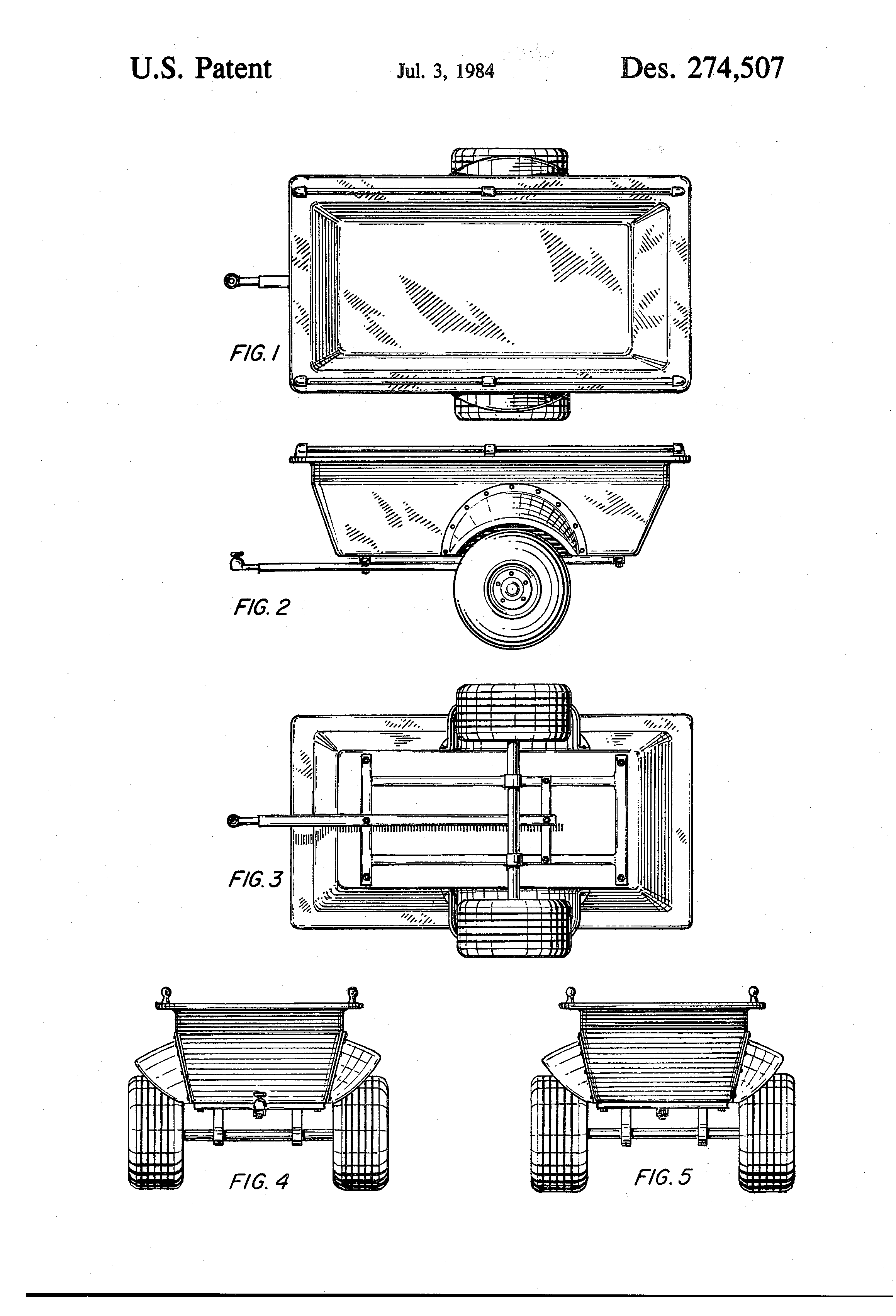 Vehicle Trailer is a very useful invention. This helps in transport of goods and materials. On 3rd July, 1984, Eugene L. Wilson got a patent over the ornamental design of the vehicle Trailer.
This design patent was awarded by USPTO with registration number USD274507. This patent was granted for new kind of ornamental design on Vehicle Trailer. This was one of the earlier type of improvement in the existing vehicle trailers. There were many other improvements in the design afterwards. However, this was one of the most important improvement in the the then existing Vehicle Trailer.
By Lex Protector  ')}