Patent of the week- Improvement in scrap-books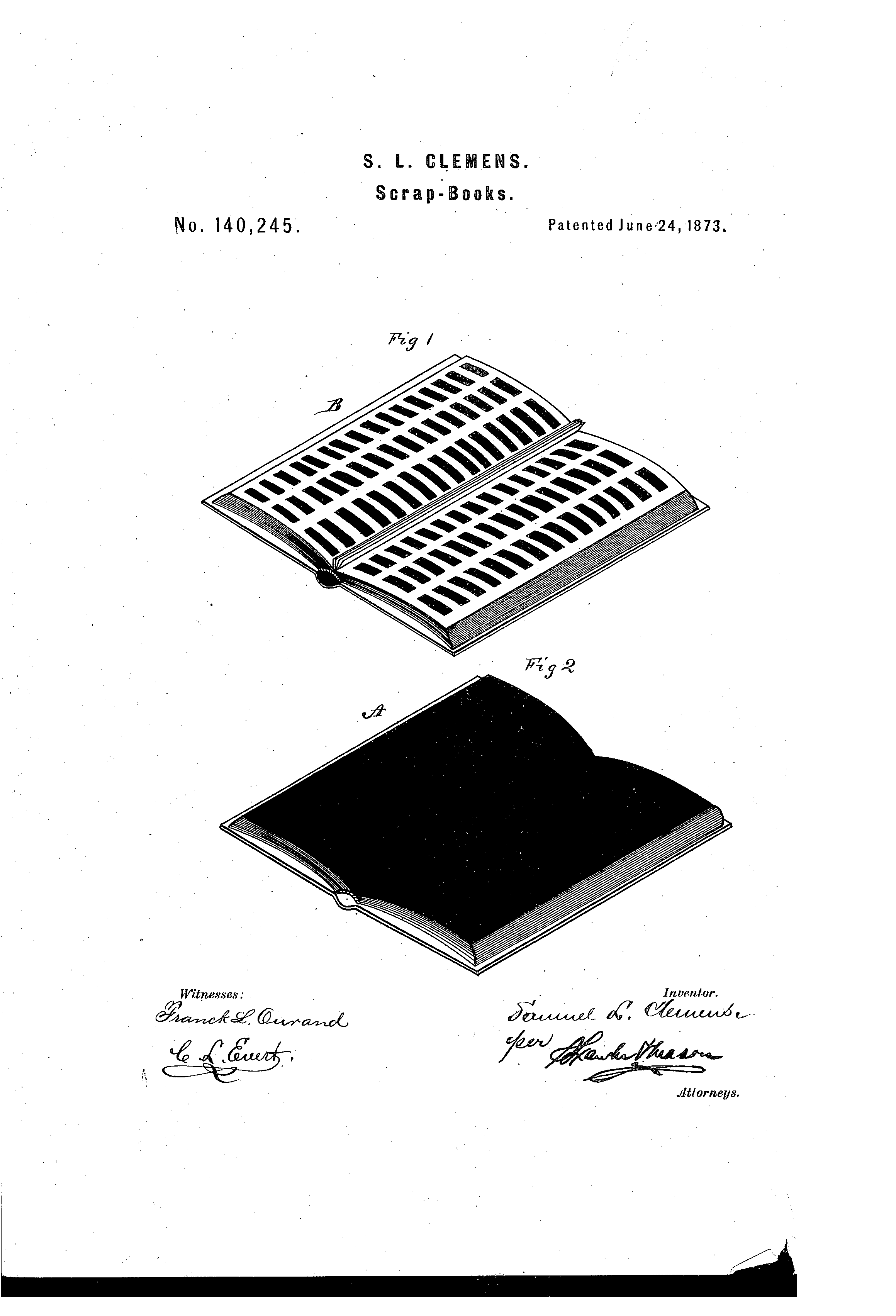 With the help of a scrapbook, one can preserve and arrange memories in the form of photographs, printed news and artwork. Scrapbook albums can also be decorated.
On 24th June, 1873, a patent was granted to Samuel L. Clemens for improvements in scrapbooks, bearing Patent number US140245A. Samuel Clemens is famously known as Mark Twain, whose books everyone knows, like the Adventures of Huckleberry Finn, The adventures of Tom Sawyer and many others.
He liked to collect newspaper clippings, mainly those about himself, so as to store them in scrap books. But he was often disappointed by the scrap-books and messy glue that were there in use at that time, as it caused him to damage the newspaper clippings, whenever he was mounting them.
To overcome this he has made certain improvements in scrap-books whose main benefit is that "the scrap-book can be said, self-pasting, as it is only necessary to moisten so much of the leaf as will contain the piece to be pasted in, and place such piece thereon, when it will stick to the leaf". Due to this advantage, Samuel's invention become famous with the name of 'a self-pasting scrapbook'.
One of the most important feature of his scrapbook was that his books consisted of blank pages that contained a gluing or adhesive substance which, when wetted, could be used to stick newspaper articles or photos or other paper items to stick to the pages.
He came up with two kinds of such scrap books. In one of the books entire leaves/pages were covered with this adhesive substance on one or both sides, whereas in the second book, the adhesive is applied only at intervals. This helped in the removing the long tiring task of preparing the glue necessary to paste items in a scrapbook.