Patent of the week- Manufacture of gasoline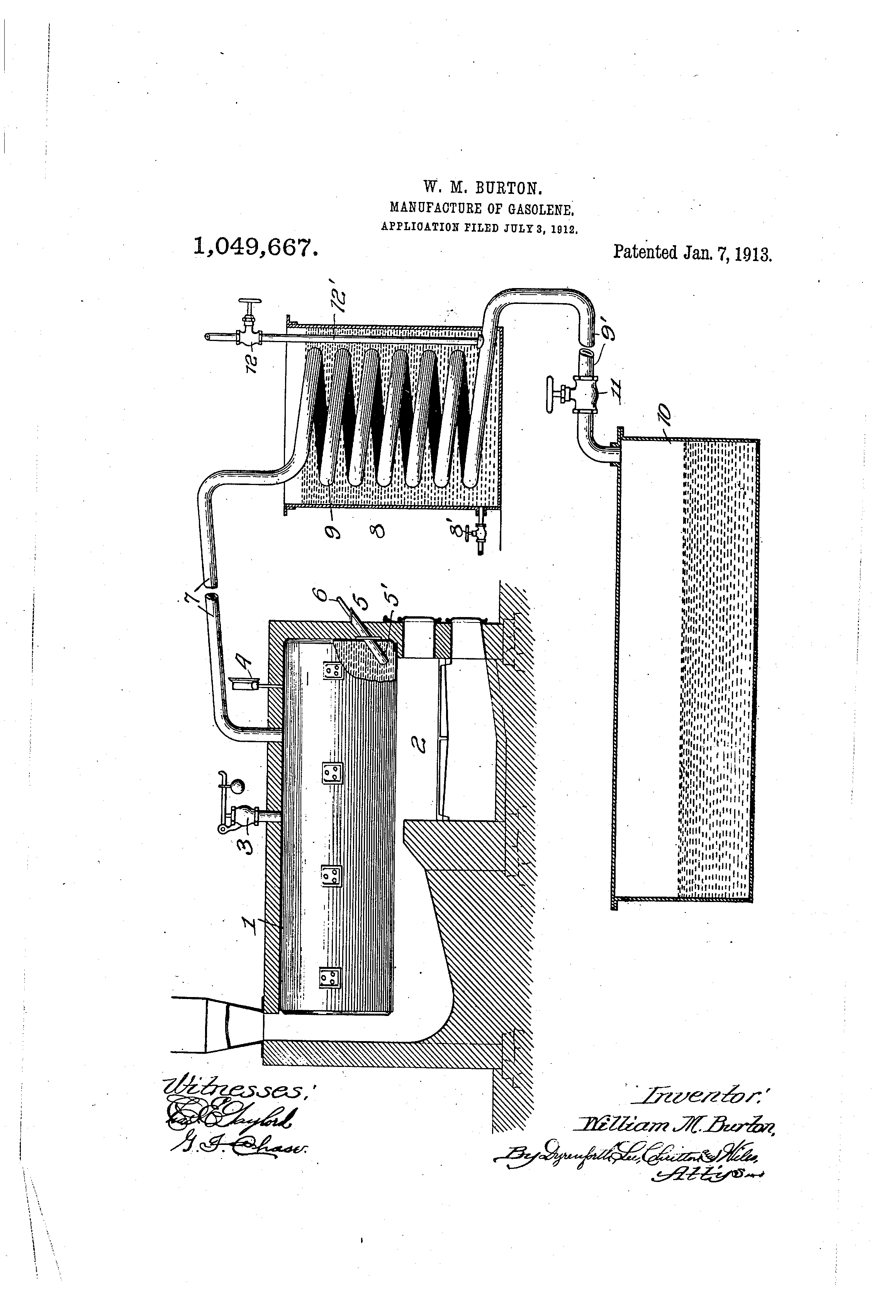 Gasoline is a fuel manufactured from crude oil and is mainly used to power engines of vehicles. In late 19th and early 20th century, the world was rapidly industrializing and oil was the most dominant energy source of that time. The popularity of oil helped the evolution of gasoline. Additionally, the increasing popularity of motor vehicles also helped in a surge of demand for gasoline during the 1900s. However, The technology behind the production of gasoline was still at a nascent stage and hadn't been fine tuned.
A lot of improvements have been made in the manufacturing process for a variety of reasons. One such improvement was done by WM Burton, who got Patent protection with the Patent Number US1049667A for his invention on 7th January, 1913. The patent was granted for the improvement in the treatment of the high boiling-point residual portions, and particularly the residue of the distillation of the para n group or series of petroleum after the lower boiling point distillates have been removed to obtain a low boiling-point product of the same group or series.
Before this process was introduced, a lot many residues including waxes, illuminating and lubricating oils were left untreated because of varying boiling temperatures. The object of this invention was to treat these said residues of the paraffin group of petroleum by distillation whereby the resultant product of low boiling-points shall be of the same paraffin series'. In other words, whereby conversion of the petroleum of that series into products be longing to the ethylene series shall be avoided. This improvement helped in prevention of wastage and maximize utilization of the resources.