Today's Patent- TAPE MEASURE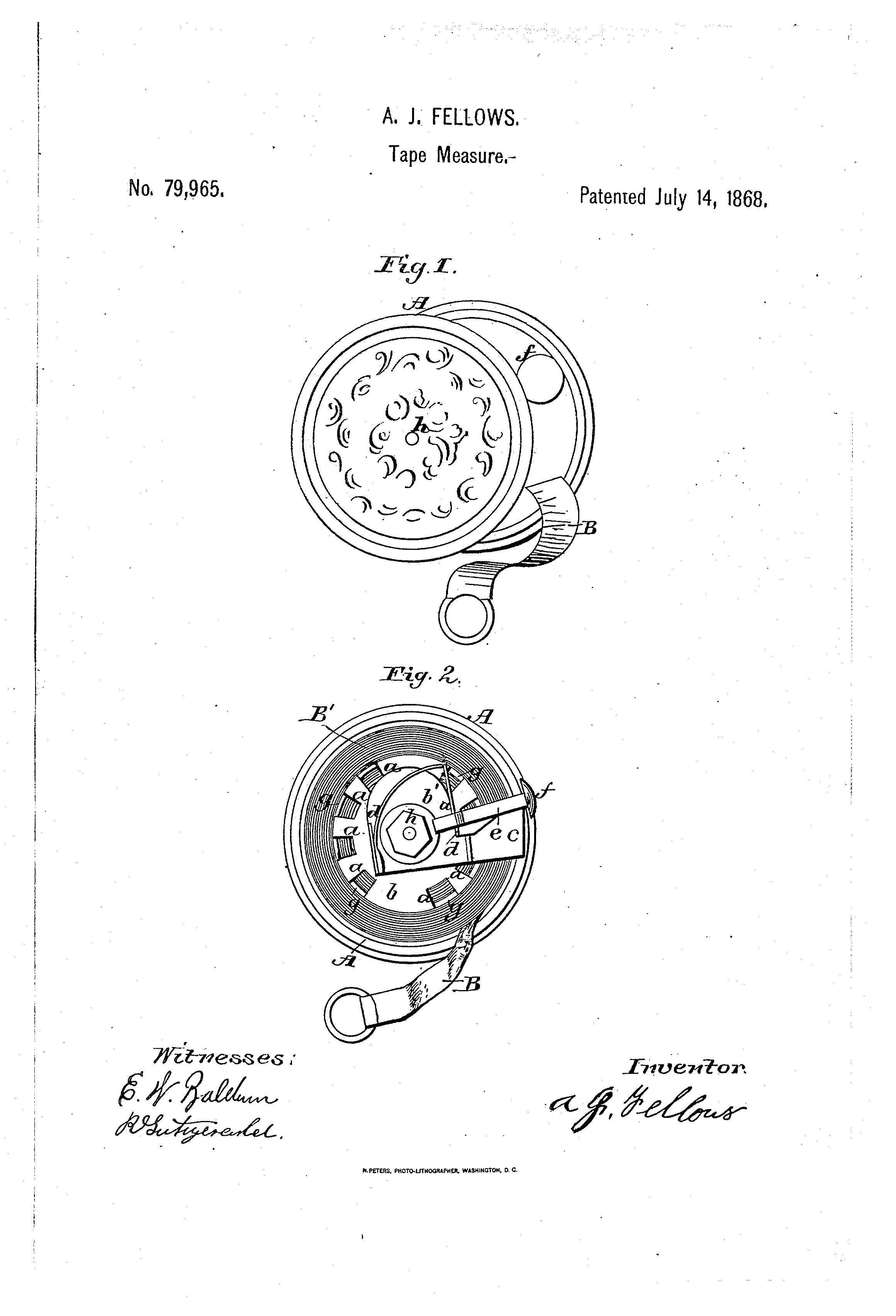 Looking back at the olden times, 'Flat Wire' was used in the fashion industry, as the first ever tape measurement which was patented in 1829 where the dressmakers used loops of the flat wire to hold the shape of the hoop skirts. Later, an improved design, invented by Alvin J. Fellows of New Haven, bagged the U.S. Patent for a spring-click 'Tape measure'.
This tape measure was very useful and an enduring tool as it comprised of unique spring loaded – locking up design. While Alvin wasn't the first one to use demarcated strips of the metal tape as a measuring tool, his unique design featured significant improvements over previous tape measures. The first tape measure was far too expensive to be affordable by the American craftsmen.
Several inventors tried to patent their own, cost-effective versions of the tape measures but Fellow improved his design by adding the locking mechanism which would hold the measuring tape in place until the user pressed a button to release it and by enclosing the entire tape measure (including the locking mechanism) in an 'all-in-one' compact metal case. This invention was a measurable improvement which was the first to resemble the common handyman's tool found in households around the world today.