Today's Patent- Grip-tread for pneumatic tires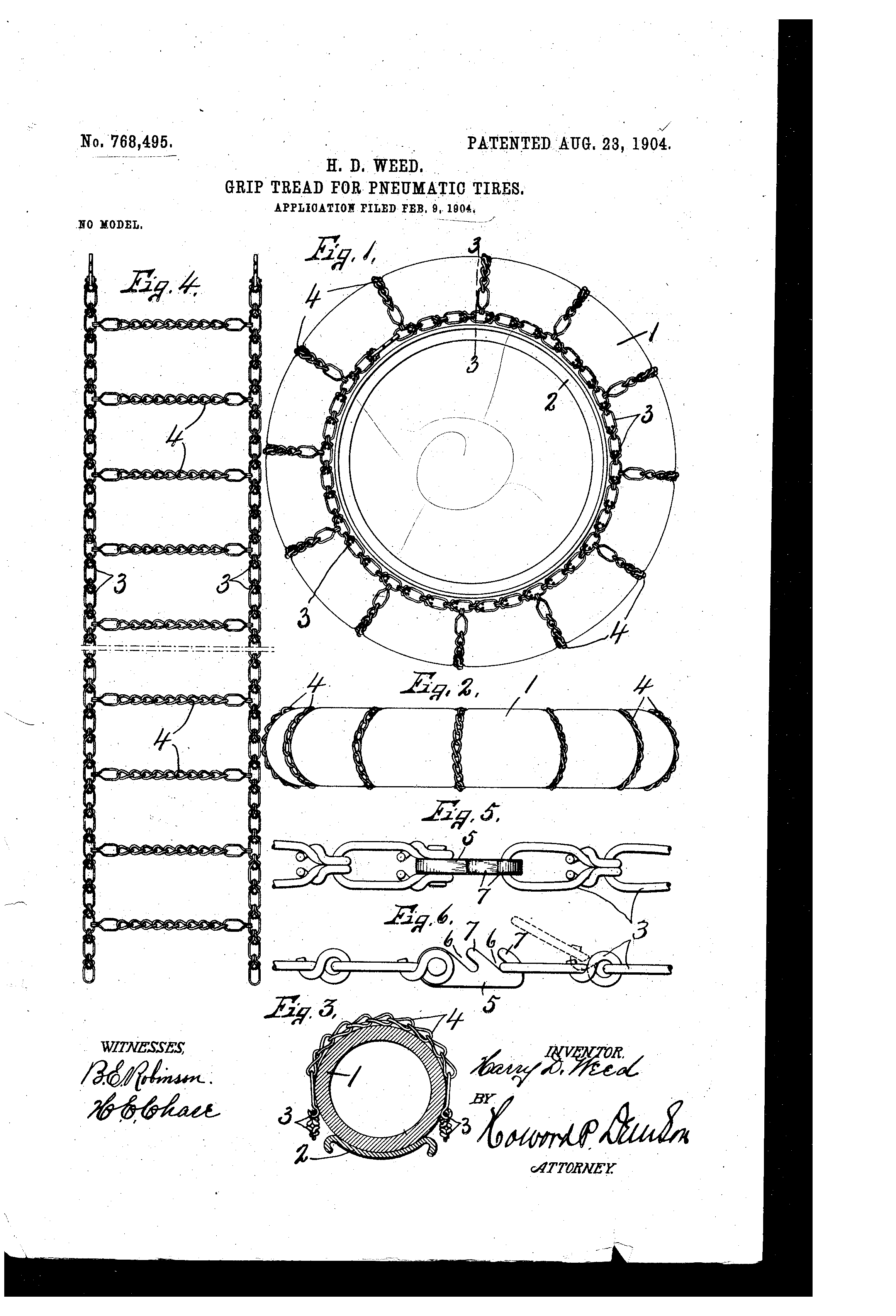 Those who deal with vehicles know that it is important to save the vehicle from slipping in the slippery pavements. As the reason of which human kind came up with the invention called grip tread. Inventor Harry D Weed, however made some other improvements in the already existing grip tread to make it more strong and reliable.
He got patent protection over this on 23rd August 1904 by USPTO with patent number US768495. This invention was made particularly for use in the traction-wheels of automobiles to prevent the tire from slipping on slippery pavements.
The collapsible tread is made entirely of chain linked together and applied to the sides and periphery of the tire and held in place by the inflation of the tire, and made in such a way that either side may be applied to the periphery of the tire, thus affording a double wearing surface.
By Lex Protector  ')}