Patent of the week-Toy truck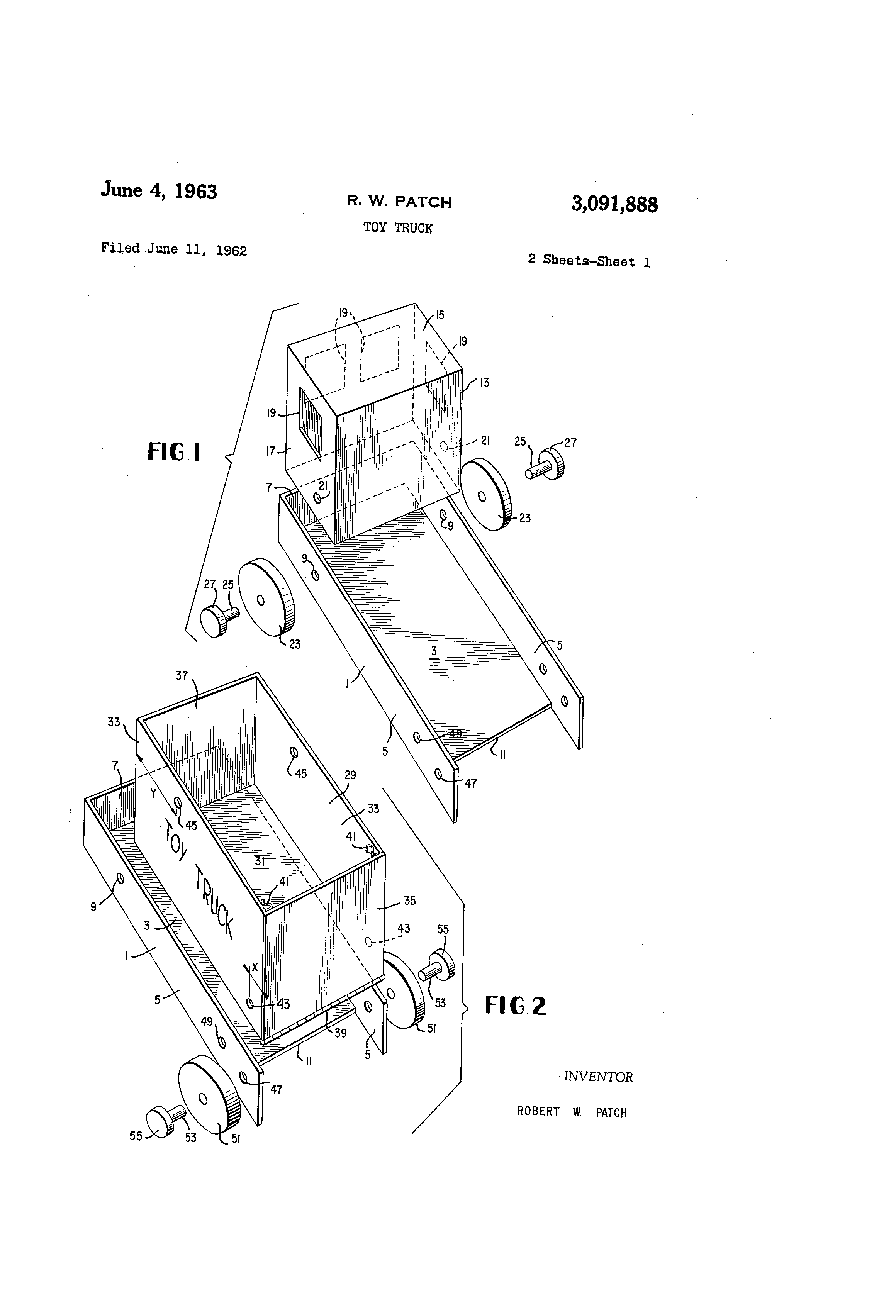 Usually children like to play with toys and enjoy without thinking about how to improve it more to make it more interesting. But for Robert W Patch the scenario was different. He was awarded for a toy truck design which can be assembled and disassembled easily and can be changed into different types of vehicles each time.
His father, a patent attorney recognized that his son's invention was unique and patentable, as such created and submitted drawings on his son's behalf before United States Patent and Trademark Office. Robert got Patent Protection for his invention with  Patent Number US3091888A, when he was only 6 years old on 4th June 1963 and became the youngest person ever to receive a US patent.
In that age he has made remarkable improvement in toy trucks as such it can be assembled and disassembled by a child easily, along with the convertible feature by which it can be converted from one type of truck to another type of truck using its same parts only.
Along with these features it is relatively inexpensive and easy to make. The truck has a chassis comprised of a flat bottom like a plate and also contains side members like upward extending side edges. These side edges are interconnected at their front edge that extends upwards from bottom. A driver cab, which may be removed, is mounted on the front chassis and between side edges. The three front sides are provided with windows that open through sides. The truck also has removable front wheels. The top of the truck body is open and bottom is closed, wherein it is an open-topped dump truck and includes side as well as end walls. The truck also has rear wheels which is detachably mounted on the chassis by axles having enlarged heads.
It will also be appreciated that this kind of toy truck can be made of a variety of materials and most preferably materials which are relatively thick such as fiberboard or Wood.