Patent of the week- Improvement in electrographic vote-recorder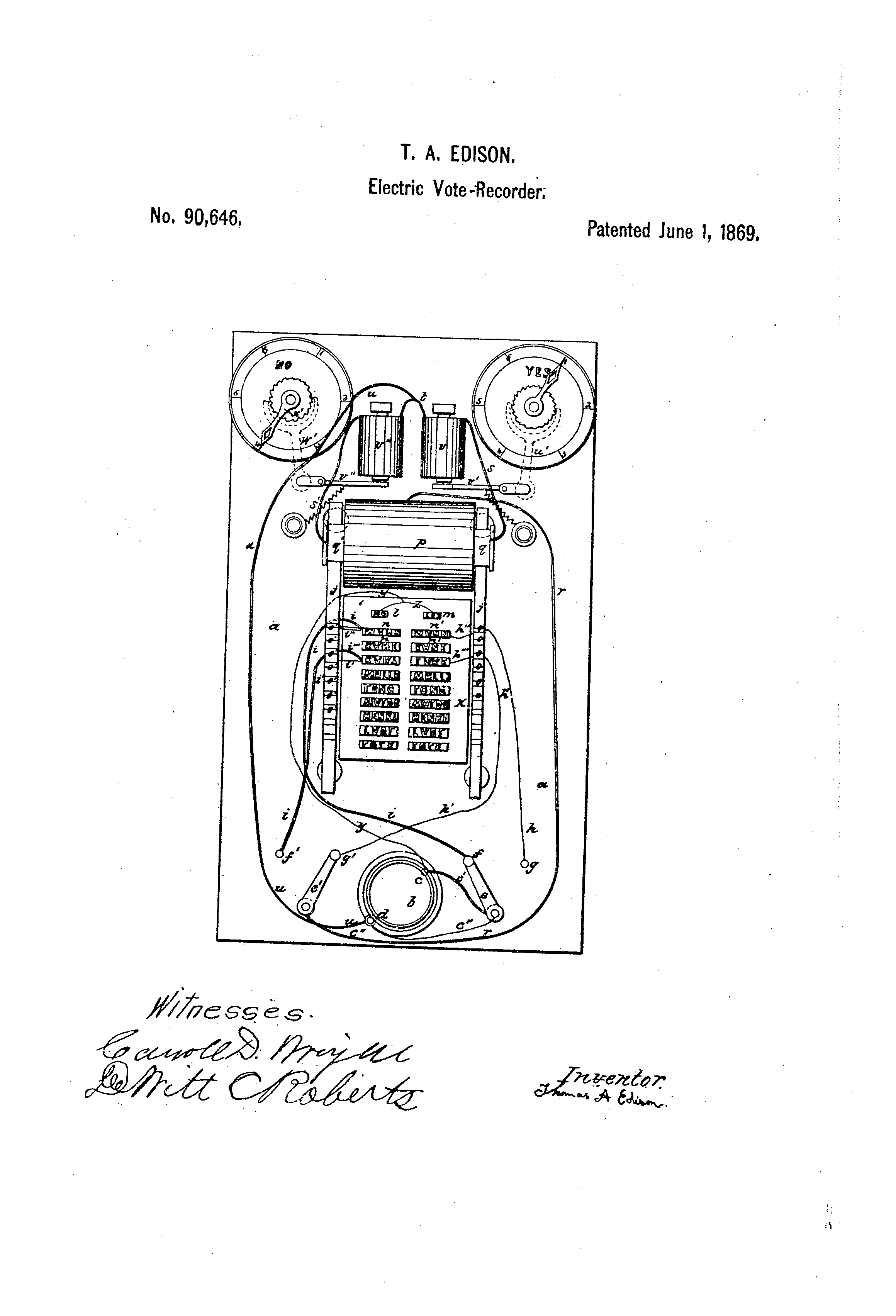 Thomas A. Edison who often got fired from job for not being an excellent telegrapher become famous for his inventions. He received more than 1000 patents in his name during his lifetime with the first feather in his cap on 1st June 1869 bearing patent number US90646A for 'Improvement in electrographic vote-recorder'. His invention which we all  use today is a machine that can record the ballots of prospective voters with the help of a simple switch and an electric current.
Main feature of his invention is to produce such an apparatus which can record and register votes of legislative bodies instantly with great accuracy, thereby valuable time consumed during counting and registering the votes and names by a common man can be saved.
In Edison's electrographic vote-recorder, a voting device can be connected to the clerk's desk and the names of the legislators can be embedded in metal type in two columns as 'yes' and 'no', at the desk. Legislators can move a switch on the device to point to either of the options, sending a signal to the device. After voting was completed, the clerk would place a chemically treated piece of paper on top of the metal type and run a metal roller over it. The current would cause the chemicals in the paper to dissolve on the side for which the vote should be recorded. 'Yes' and 'no' columns can be used to keep track of the total number of votes along-with the results in tabular form.
The motive behind this invention is to speed-up the process of voting with the advanced technology by which voting can be done efficiently.