Patent of the week- DESIGN PATENT FOR THE STATUE OF LIBERTY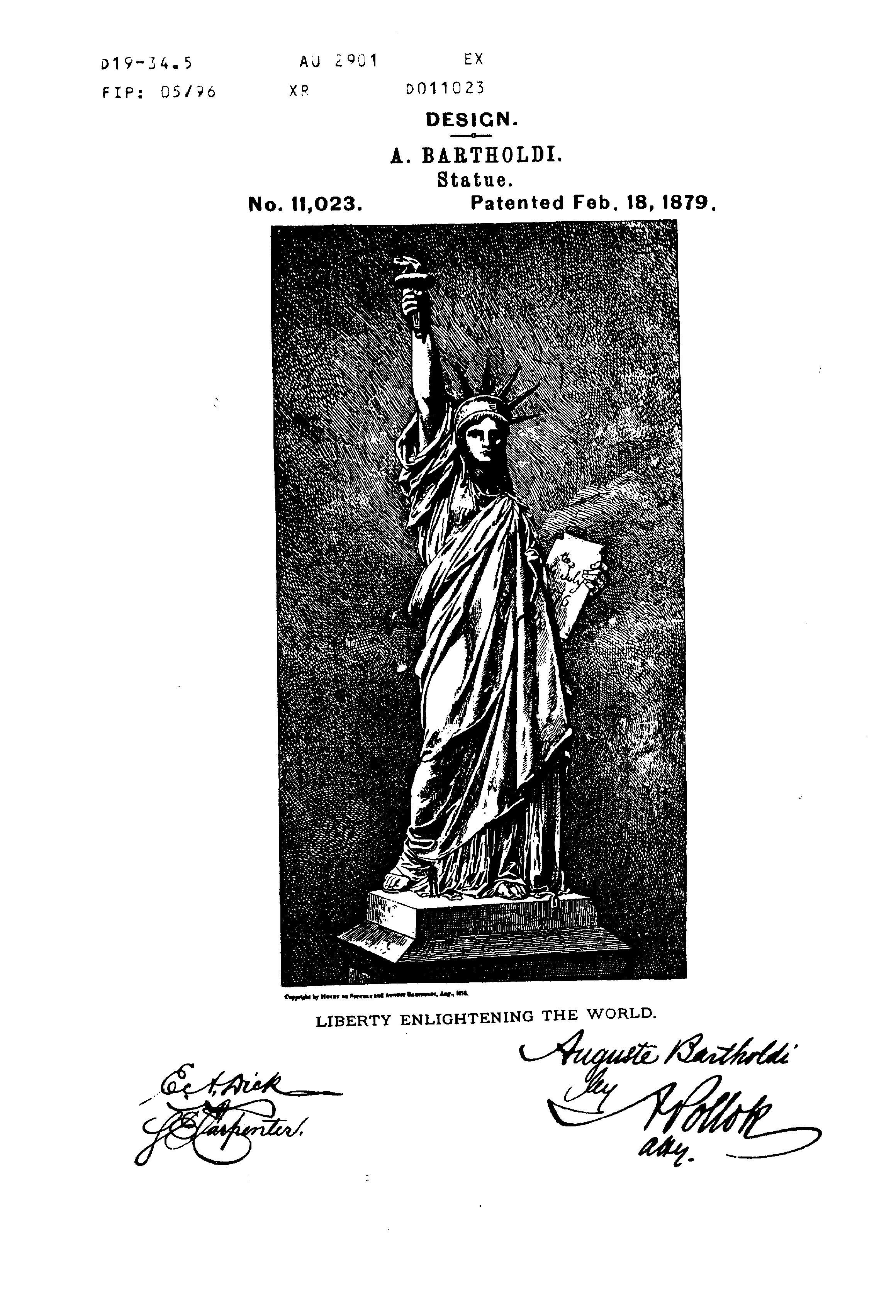 The idea of building memorial to express the fraternal feeling existing between the United States and France was suggested and in 1874 the Franco-American Union was established by Edouard de Laboulaye. This led to the creation of the world famous Statue of Liberty as a symbol of independence, liberty, and self-determination.
The Statue of Liberty is a figure of a robed Roman Goddess, Libertas. The statue is a reminder to the citizens of their history and also a welcoming gesture to the visitors. Thus, a design patent bearing number USD11023 for "Liberty Enlightening the World" on 18 February 1879 was obtained by Frédéric-Auguste Bartholdi which has stood looking over the city ever since its inception.
The patent was filed three years after Bartholdi was commissioned to design it. As the draft was accompanied by a verbal description of his design and also covered the sale of small copies of the statue, it was unique and could be obtained by him. Receipts from the sale of the miniatures helped to raise money to build the full statue in New York harbor. The patent issued covered "slew of possible ways to reproduce Liberty" as it included replicating the design as a statue, in pictures, and even in a variety of materials.
While this patent is an interesting moment in American history, a look at the patent and its drafts tells us something about how and why the iconic statue looks the way it does.