TODAY'S PATENT – DOCK LEVELER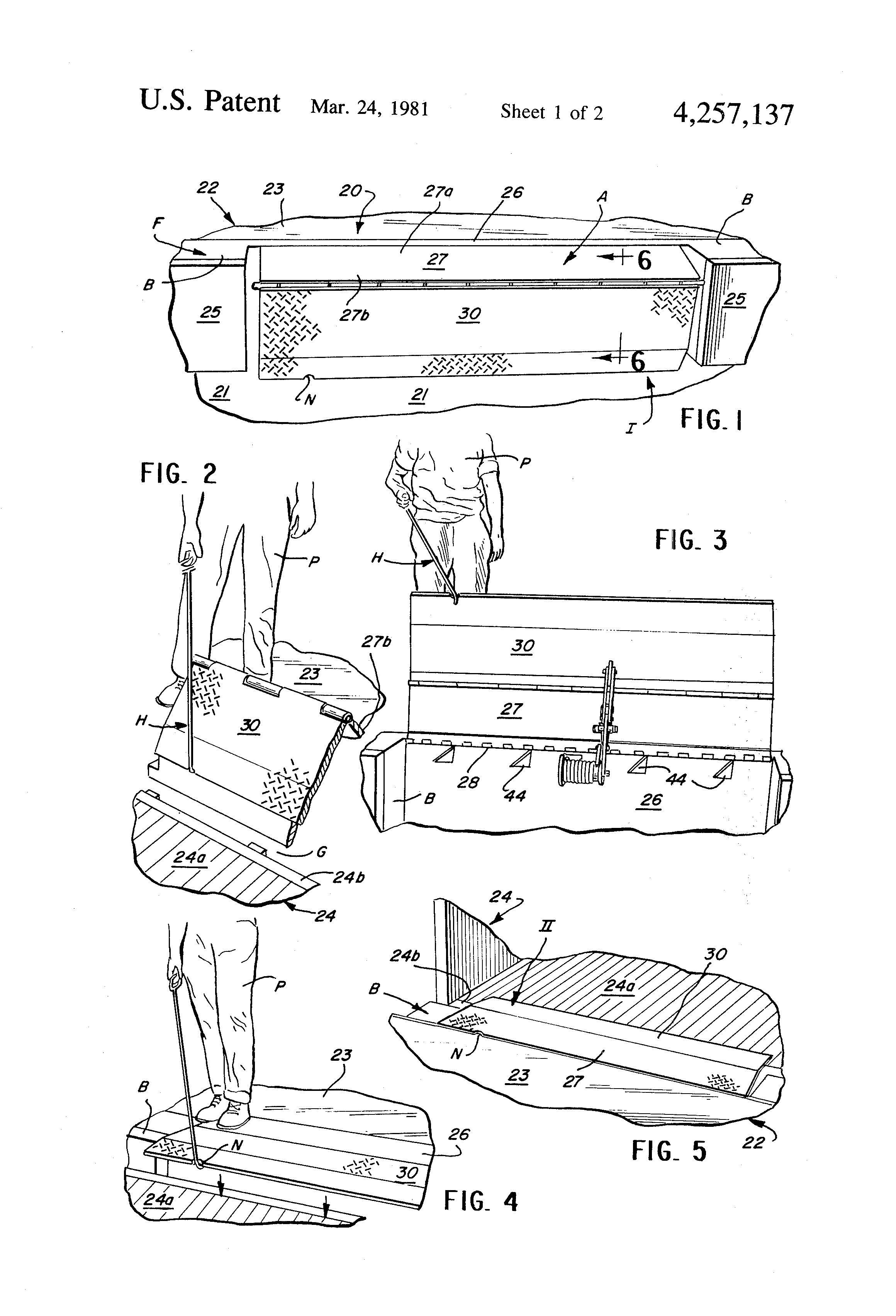 Several dock levelers are used as dock loading surfaces or platforms for business purposes. In today's patent, we will discuss Steven J. Hipp's invention, "Dock leveler" (US4257137A), which was patented by the USPTO on 24th March 1981.
The present invention relates to a dock leveler which is used for loading surfaces or platforms so as to receive trucks or trailers which are backed into a parked position. They work in a way to enable the truck or trailer to be loaded or unloaded by utilizing mechanical tools as well. Although these devices are used to bridge the gap between the end of the parked vehicle and the front of the dock loading surfaces, they are subjected to disadvantages such as; expensive, complex construction, difficulty, and awkward to install.
The main objective of this invention is to provide an improved invention to overcome the above shortcomings. This invention is capable of withstanding any abusive handling or shock caused by the truck or the trailer. Further, this invention can be moved between operative and inoperative modes without requiring a back-straining manual effort.