Today's Patent- Shuttlecock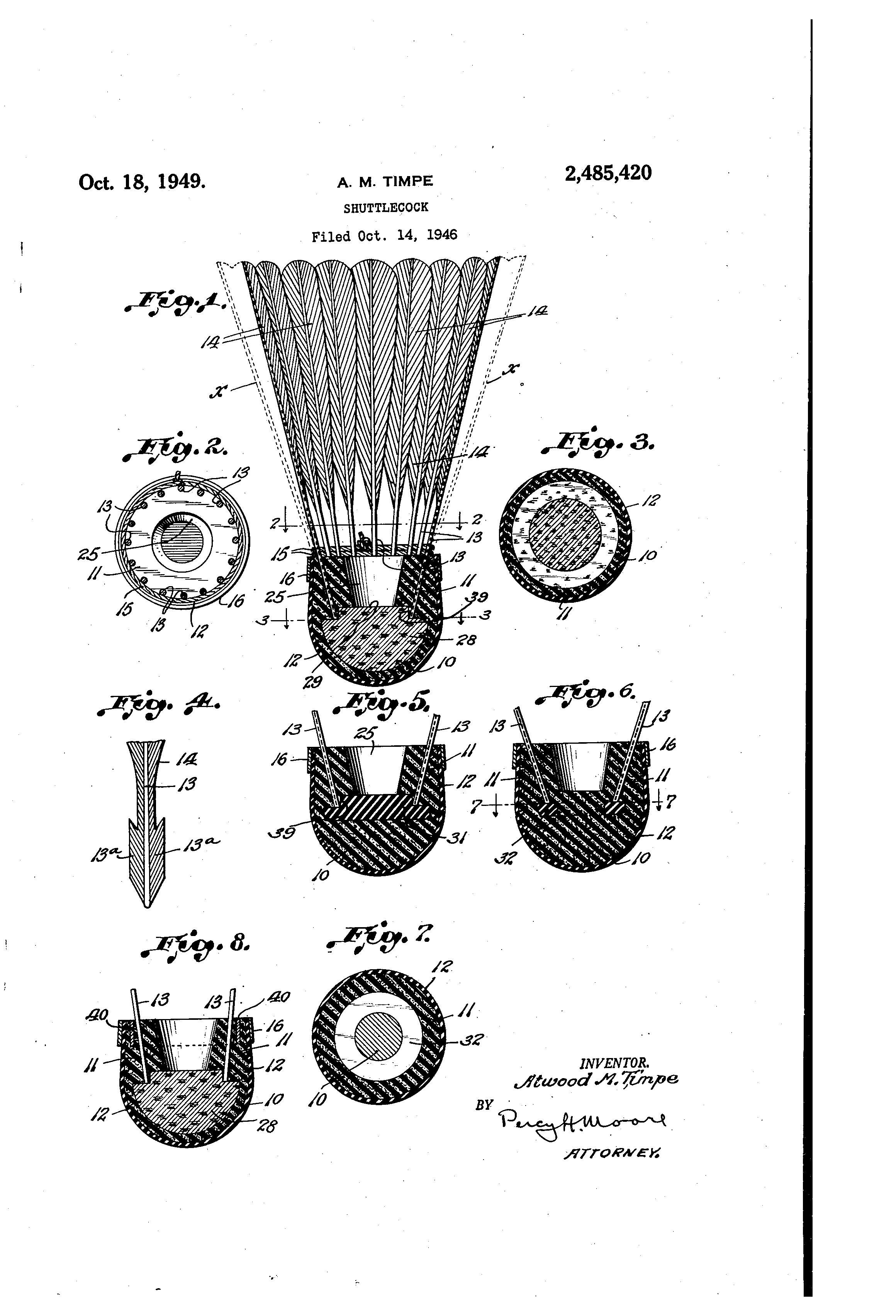 Shuttlecock is a very important invention in the field of sports and leisure. Normally referred as bird, the invention was made by Atwood M Timpe.
However, he noticed the flaws in the invention and tried to come up with the advanced and new form of shuttlecock. In the advancement he came up with changes in the shape, so that it can be easily operated by the players.
He got patent protection over these advancement on 18th October, 1949 with Patent number US 2485420 in the USPTO.
By Lex Protector  ')}