Today's Patent- Camouflaging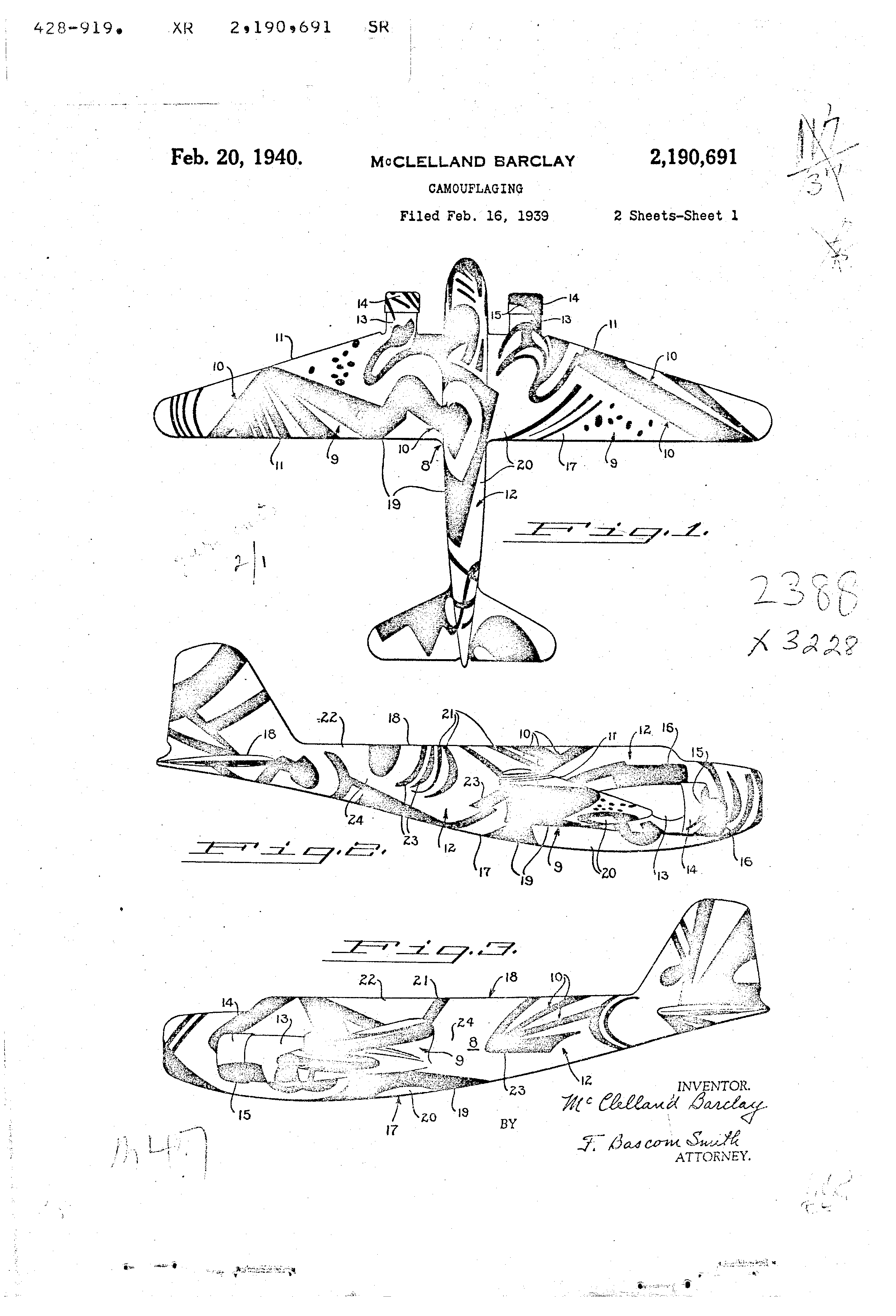 During war to help the fighters in the battlefield, experts are always trying to provide them new and improved equipment with technological advancements. Camouflaging i.e. camouflaging of aircraft is one of such devices which acts as a great support to the soldiers.

This great device which was invented by Barclay Mcclelland got patent protection with Patent Number US2190691A on 20th February 1940.
His invention is mainly related to a new method of Camouflaging whereby the actual size and shape of a moving body such as an aircraft can become indistinguishable by which an illusion can be created upon the eyes of an enemy pilot about its size and speed for few times whose advantages can be taken.
Use of camouflage such as applying or painting color or such design patterns above the wings or any other surface of such aircraft make them more difficult to see, whether on the ground or in the air.
The main aim of applying such camouflaging in any moving craft such as airplane is to disguise the plane characteristics in a manner which prevents an antagonist in a plane or on the ground from making an accurate observation regarding the size, speed, type, and direction of travel of the camouflaged plane, as well as the distance between himself and said plane. Furthermore, it provides a method of concealing the position of armaments, thereby gives the occupants of a camouflaged plane a distinct advantage over an attacking adversary.
By Lex Protector ')}