Today's Patent- Trouser Presser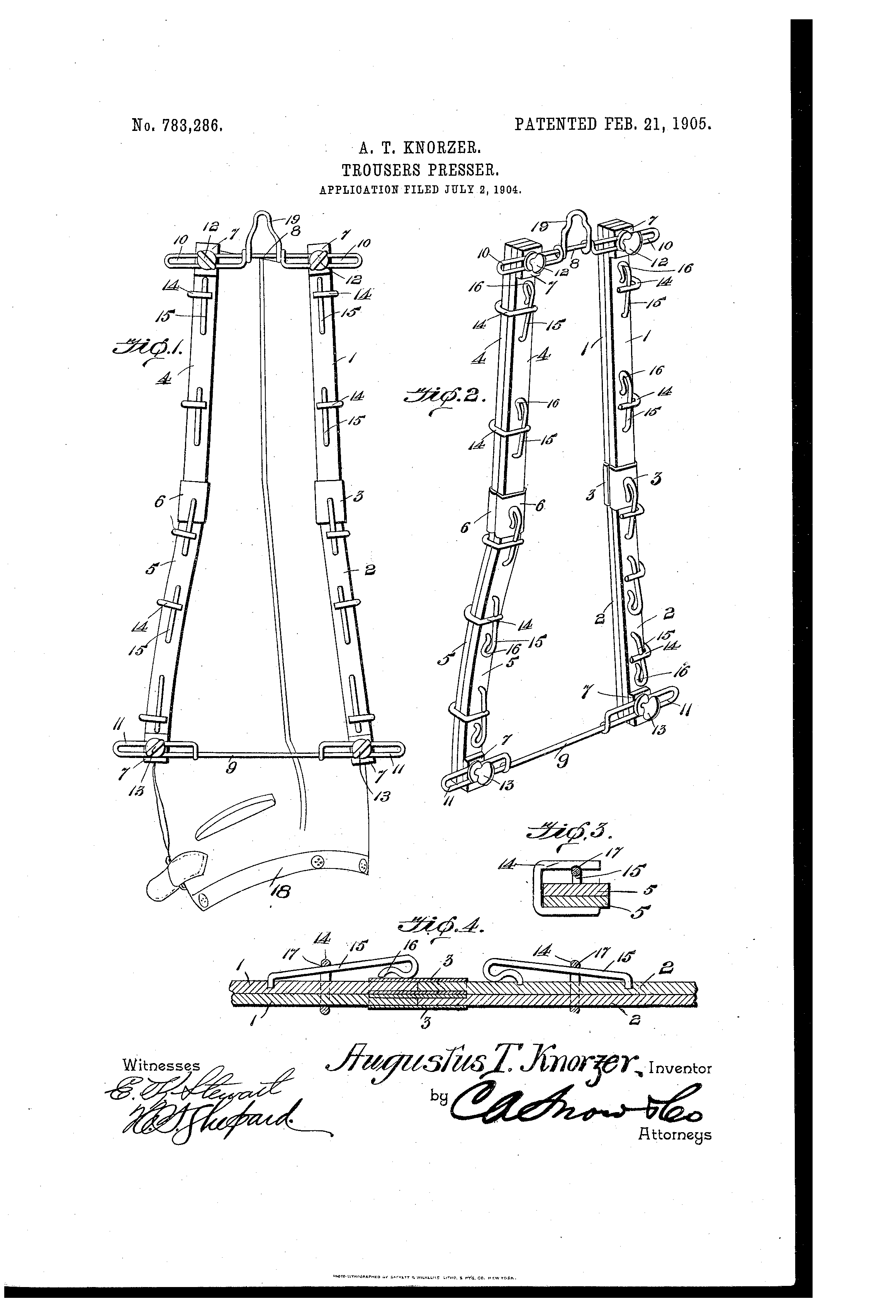 While going outside before wearing a cloth all we need to press it to look good. But, in today's busy schedule when anyone is in hurry to go to the office, school or any other place, and see that the cloth is not pressed, getting worried or upset is obvious.

Trousers Presser can be called as an alternative way to avoid this day-to-day problem as it helps in keeping a trouser in shape and reducing the number of pressing each time when one wants to wear it. This useful device which was invented by Augustus T Knorzer, got parent protection with the Patent Number US783286A on 21st February 1905.
His main motive was to provide an improved device for the support of trousers when not in use and arranged to stretch the same, thereby to maintain them in proper shape.
Another objective of the invention is to facilitate the application and removal of device so that it can be folded into a compact form which will become convenient during transportation and storage when not required for use.
Furthermore, this device can also be arranged in such a way so as to constitute a hanger for the trousers which can be adapted for use in wardrobes, closets and the like.
By Lex Protector ')}