Today's Patent- Air Purifier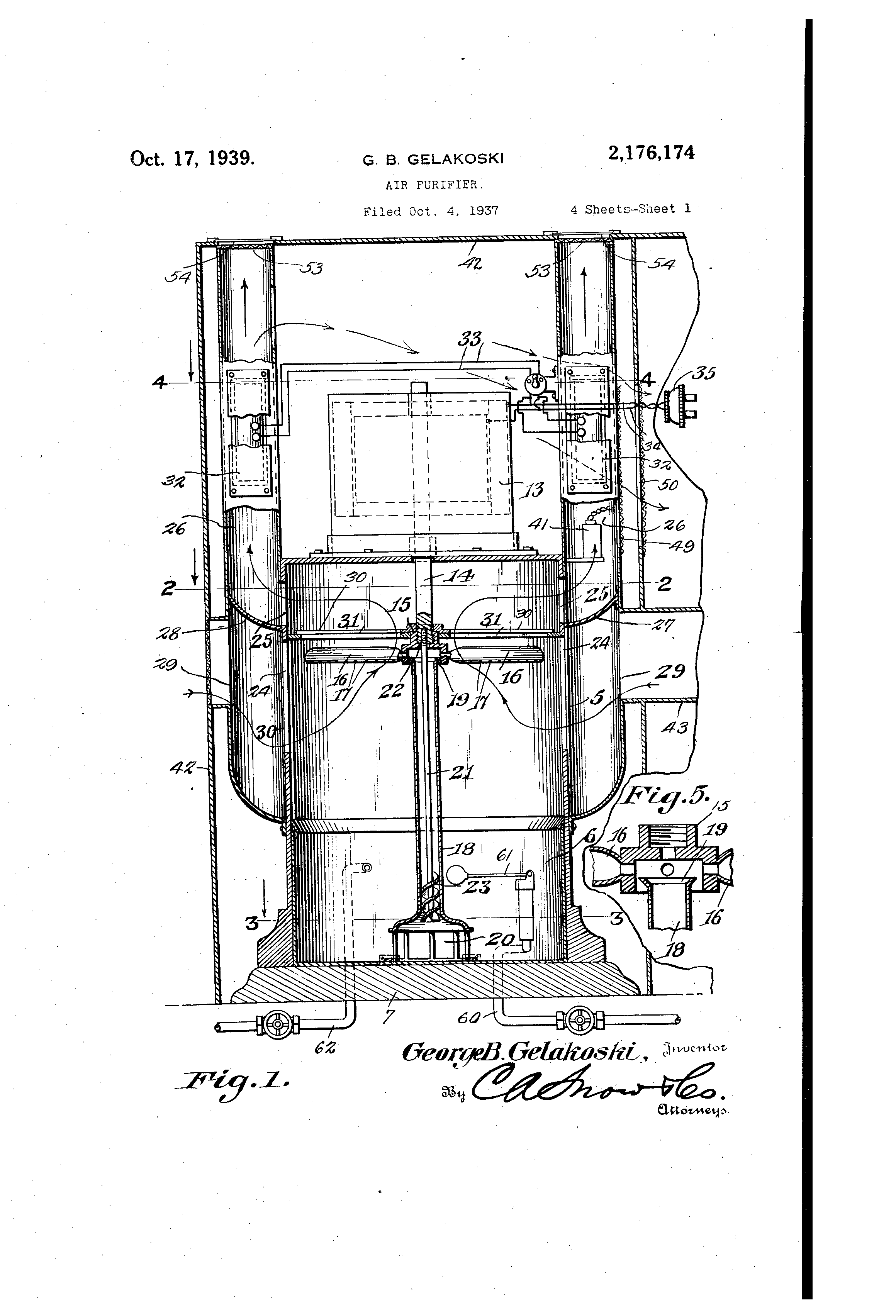 Air purifier is one of the most important invention of human history. This invention draws the air to be treated into the body portion of the device. The air is treated and exhausted in a purified or chemically treated condition.
Gelakoski George Bernhardt, got a patent protection over this invention on 17th October, 1939 with patent number US 2176174 in the USPTO. This was one of the initial form of Air Purifier which later on got many new development.
By Lex Protector  ')}